The nation lurched from one crisis to another, economy was decimated, businesses were disrupted, and families faced a series of calamities and emergencies due to the Covid pandemic. But growth perked up quite fast in some sectors, and India Inc's profits zoomed despite the slump in revenues. In this paradoxical and dangerous scenario, several companies stood apart, and went out of their way to spend huge amounts to help people. The way they invested their CSR funds in 2020-21 indicates that the health crisis was the topmost priority for them.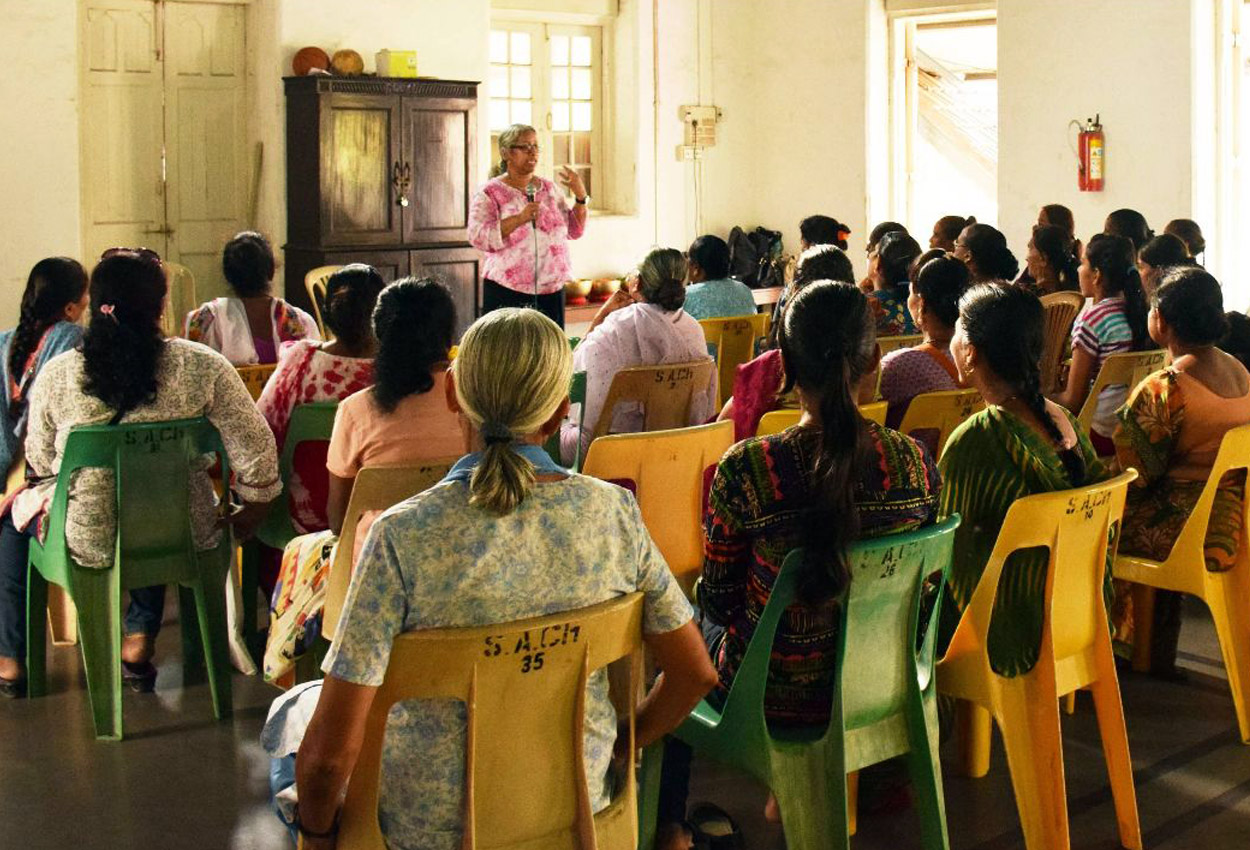 As governments, both at the central and states' levels, grappled to find funds to deal with the virus, the companies liberally donated to the various state relief funds and NGOs. As people suffered – thousands died and millions wrestled with the symptoms at home, on the streets, and in the hospitals – India Inc applied a soothing balm in whatever form it could. Beds, oxygen, masks, PPE suits, and medicines were among the main expenditure heads. Some companies tried to protect livelihoods of their employees and others who lost jobs. Food supplies through dry rations were doled out, especially to migrant labourers.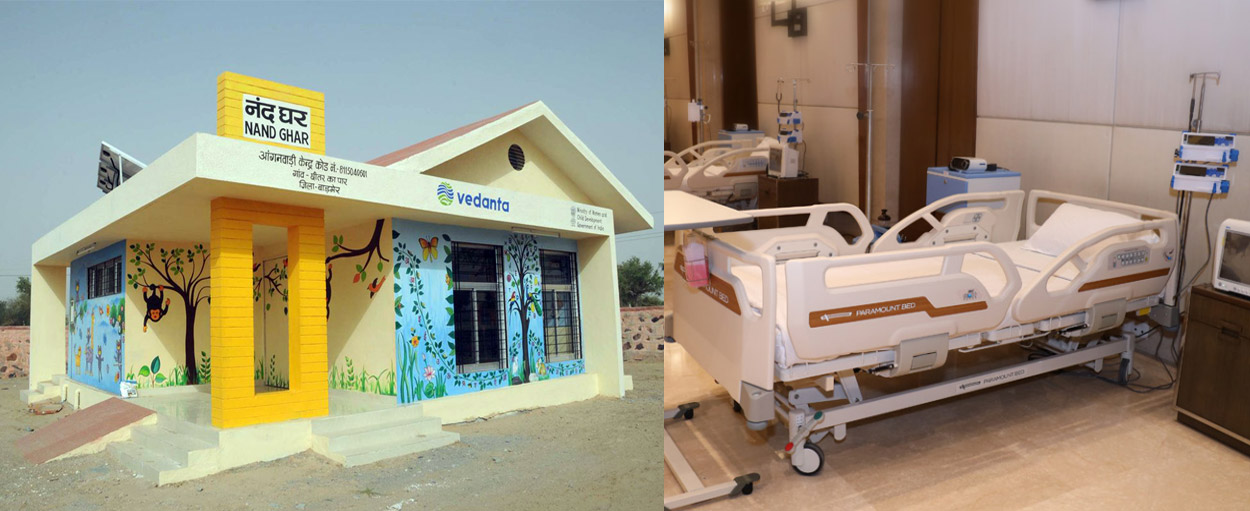 Here are a few examples of top corporate CSR funders, and how they remarkably reacted and responded to the ongoing Covid crisis. Most of these details were gleaned from their published annual reports (2020-21).
Sum of parts
Over the past several years, even before CSR became mandatory, a few companies realised their social responsibility. Since its inception, Reliance Foundation, the CSR arm of Reliance Industries, claims to have "served 4.5 crore (45 million) people across 44,000 villages of India". The Vedanta Group recently announced that its Swastha Gaon Abhiyaan (Healthy Village Initiative) aims to spend Rs 5,000 crore (Rs 50 billion) over the next five years. The scheme will provide "end-to-end healthcare to communities across 24 districts in 12 states". In total, the group's CSR initiatives benefitted 42 million individuals.
In 2020-21, Reliance Industries spent Rs 1,140 crore (Rs 11.4 billion) on CSR. Others were not too far behind. Among them, Vedanta's contribution was Rs 331 crore (Rs 3.3 billion), TCS' Rs 663 crore (Rs 6.6 billion) on 42 million people, ITC's Rs 353 crore (Rs 3.5 billion) largely through its trusts, and Kotak Mahindra Bank's Rs 143 crore (Rs 1.4 billion). Under the Kotak Karma Campaign Gratitude, which was led by children, young Indians and employees, the bank raised funds for relief work. "The Bank contributed an equal amount of the funds raised, doubling the impact of the initiative."
Protecting livelihoods
Millions of people, especially the migrants and those employed in the unorganised sector, lost jobs. A similar number in the organised sector saw salary cuts. At the same time, thousands of families witnessed the gruesome deaths of sole earners and breadwinners. It was, therefore, imperative for some firms to safeguard the livelihoods of their employees and their families, as well as outsiders who faced miseries. Only those firms that were able to withstand the financial challenges were able to do so. Still, this was commendable as it was easier to pink-slip a large portion of the staff to save costs and expenses.
Under the Pandemic Unemployment Assistance, TCS provided jobs to almost 24,000 youngsters in rural areas. More than 300,000 villagers were additionally "supported with digital providers by 466 BridgeIT entrepreneurs". To enable people to become job-ready in the future, the company went ahead with the Grownup Literacy Programme, which educated more than a million individuals, and included 70,000 jail inmates.
Kotak Mahindra's Pandemic Benevolent Policy aimed to "secure the future of families of those colleagues who lost their lives". Under it, the members and nominees of the households "receive full monthly fixed salary for two years (beginning June 2021), including annual bonus, and also will be covered by Kotak's medi-claim insurance". The company gave financial assistance to employees who were asked to leave. Among the sections where the parents were unable to pay school fees, the bank gave aid to the teachers who work with such communities.
In Kotak Mahindra, the families of those who lost their lives will receive full monthly salaries, and annual bonuses, for two years. They will get medical insurance cover
PM CARES, so do firms
During the initial period of the pandemic, it was evident that the central and states' governments would find it tough to generate enough revenues to deal with the health issues. While they could raise money through several sources, they needed help. This is where India Inc stepped in. Several companies donated liberally to the PM CARES Fund, as well as other relief funds launched by the states. NGOs, which worked at the grassroots level, and which were in touch with the local communities, were the beneficiaries of the corporate CSR funds.

In its latest annual report, Reliance Industries stated that it "donated a whopping Rs 561 crore (Rs 5.6 billion) to PM CARES Fund, various states and other relief funds". The Vedanta Group maintained that it did the same, and its money went to 17 state governments and private NGOs "engaged in direct relief work with migrant workers". More than half of TCS' annual CSR fund in 2020-21 went to the PM CARES Fund. Such amounts enabled the Centre and states, as well as local NGOs, to focus on overall and on-ground strategies to maximise the benefits.
Reliance Industries said that it was the largest producer of medical-grade oxygen from a single location in India. It re-purposed its production units in Jamnagar (Gujarat)
Pandemic precautions
Before and after the first peak of Covid cases in September 2020, and the second one in May 2021, there was a huge demand for beds, masks, PPE suits, and oxygen supplies. Last year, most of the affected states such as Maharashtra and Delhi were unable to arrange beds. Large, open and public spaces were converted into temporary health centres to accommodate the patients. During the second peak this year, the country witnessed a massive shortage of oxygen, and people died on the streets and at the receptions of the various hospitals.
Many companies realised the needs of the day. Reliance Industries stated that it supplied 1,000 tonnes of oxygen every day which, on an average, was equivalent to the daily requirements of 100,000 patients. The company's plants in Jamnagar were immediately re-purposed to produce medical-grade oxygen. Reliance claims that it was the "largest producer of medical-grade oxygen from a single location in India". Vedanta distributed 1.5 million litres of oxygen, along with more than 500 oxygen concentrators, and over 10,000 PPE and Covid kits. Kotak Mahindra pursued the 'Protect the Protector' strategy and helped the frontline workers with Covid gear.
TCS set up Covid-care hospitals within its premises and ensured that doctors were available round the clock. The company offered healthcare services at the homes of their employees and enabled them to have tele-consultations with experts. Vedanta gave away more than 1,400 critical-care beds across 21 states. As Reliance Industries noted, over 8 million reusable masks were distributed across 21 states and two union territories, and the company supported Covid care centres with 2,300 beds, and 550,000 litres of free fuel to over 14,000 "notified emergency response vehicles". It produced 100,000 PPE kits a day.
Vaccination became a part of CSR efforts, as the governments went on an overdrive to ensure that the entire nation got its two doses per person in a phased manner. This was crucial to attain a nationwide herd immunity. Reliance Industries vaccinated more than 50,000 people, and Vedanta accounted for another 84,000. The former claimed that its foundation was the "only institution in Mumbai which was part of the multi-centre clinical PLACID trials run by the Indian Council of Medical Research".
Food for the starving
We were indeed fortunate that as the manufacturing and services sectors went into a spin during the pandemic, agriculture witnessed high growth rates. Thanks to good monsoons in 2020 and 2021 (until now), and farmers' resilience and efforts, food production grew. This implied that the urban areas never ran short of food, even during the lockdowns, and most of the villagers had enough to eat. Not many starved, even though food inflation shot up due to rising prices.
However, during the first lockdown last year, migrant labourers lost their jobs within hours, and were left with no money. They had no savings to finance their food or travel back to the villages. So, many of them were left hungry, and only charity from the common men and women kept them on their feet. Most of the migrants walked hundreds of miles to go back home. Therefore, in the first few months, the distribution of dry food rations by the governments, NGOs, and well-to-do families became important. Companies performed this role too.
ITC gave dry rations, cooked food and personal hygiene products to district authorities, other government bodies and NGOs in 25 states
Reliance Industries, through its Mission Anna Seva, served 55 million meals, which included ration kits and food coupons, to the "marginalised communities and frontline workers". The number of beneficiaries in 2020-21 stood at 2.7 million. TCS, ITC, and Kotak Mahindra did the same. ITC stated that dry rations, cooked food, and personal hygiene products were given to district authorities, other government bodies, and NGOs in 25 states. Kotak distributed the rations and food in metros, towns and villages. TCS focussed on frontline health workers.

Message is the Medium
Even today, although thousands have died and millions were infected by the virus, there is little understanding about the crisis in a few sections of society. Several communities are unwilling to get vaccination due to religious and superstitious beliefs. In some villages, the residents don't believe in the pandemic, and feel that the fears are exaggerated. In cities and towns, despite the deadly second wave and predictions of a third one, people have discarded the use of masks and social-distancing norms. Hence, constant communication is the need of the hour.
Which is why initiatives like Kotak Mahindra's Saavdhan Vishram are important. Under this campaign, the company launched a "public service message on social distancing and encouraging society at large to stay-at-home" through music videos. In order to restrict people's journeys to banks and ATMs to withdraw much-needed cash, Kotak rolled out "cash-on-wheel" and "mobile ATMs" in major metros to help customers access cash. More companies need to undertake such efforts in the future.
Public messaging and communication will hold the key to educate people and control the impact of the pandemic. This will also drive higher vaccination cover in the future. Over the past 18 months, governments, civil service, civil society, and citizens did their bit to combat the crisis. But, as we saw, the companies pitched in too. It is only a combined exercise that can help India, and the world to stave off the ongoing challenges.
By Sonali Ghadyalpatil