A picture on the wall of a small room in a house in Islamabad was, perhaps, the best returns for Dr Surinder Pal Singh Oberoi who has spent more than ₹200 crore of his personal wealth in blood money to secure the release of 119 prisoners awaiting execution in Sharjah (UAE) jails. He has spent another ₹100 crore on the charitable trust he established.
Some years ago, when Oberoi met a former prisoner at the latter's house in Islamabad, he was pleasantly surprised to find a large picture of himself prominently hung on the wall. The Pakistani, whose release he had secured by paying two lakh AED (United Arab Emirates dirham), said that he had told his children to offer their respects to the person in the picture every day with folded hands before leaving for school. Oberoi, a Dubai-based businessman, has for the past 13 years made it his life's mission to save poor workers on death row in the UAE. He says the Pakistani man was condemned to death after a brawl got out of hand in which another person died.
"It was a very emotional moment for me. I told him that I had done nothing…it was God who helped him to reunite with his family. I told him that I was just a medium…but it was an immensely satisfying and emotional moment. It was priceless," says Oberoi.
Under UAE law, in such cases waiver of the death sentence can be secured by paying blood money to the victim's family. A convict must pay two lakh AED for the death of a man and one lakh AED for that of a woman.
Oberoi, the founder of the Sarbat De Bhala Charitable Trust that works in India and the UAE for the underprivileged, started life as a mechanic in Punjab. In 1993, he moved to Dubai and established Apex Emirates General Trading LLC. By 1996, he had established a clutch of companies under the Apex Group in the UAE that primarily focused on supplying machinery to the booming construction industry. He then went on to build the Dubai Grand Hotel in 1998, which housed 147 luxury rooms, three deluxe suites and one presidential suite. He also provided rental accommodation to construction workers from various countries. "I sold the hotel in 2014 due to my increasing engagement in courts, trying to secure the release of prisoners," he says.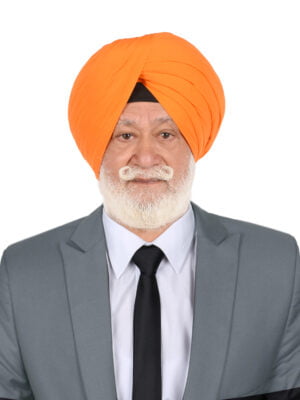 In news reports in the UAE, he has been conferred the moniker of 'Saviour Singh'. So far, he has saved 119 people from India, Pakistan, Sri Lanka, Nepal and the Philippines. At present, he is fighting 33 cases in various UAE courts. He believes that most of the incarcerated are victims of their circumstances. "I have promised my Waheguru that no innocent person will die as long as I am alive. No matter how much money I need to spend," affirms Oberoi. "Most of the prisoners on death row were involved in group fights in which somebody unfortunately got killed… it's very difficult to find out who the real culprit was."
It all started in 2010 when Oberoi chanced upon a news report in a local paper which said that the Sharjah Court had pronounced the death penalty for 17 Indians, of whom 16 were from Punjab and one from Haryana, for killing a Pakistani in a group brawl. "It baffled me that 17 people were going to be executed for one murder," recalls Oberoi. "I decided to investigate the case. No one is allowed to meet prisoners who are on death row, but I managed special permission and met them. I spent about six hours with them. Initially, they gave evasive answers and said they had nothing to do with the murder. But I kept emphasising that if they told me the truth, I could help them. Finally, they admitted that only three of the 17 were actually involved in the murder."
Having ascertained the facts, Oberoi decided to pay blood money, according to local laws, for all 17. "The three people who committed the crime were beneficiaries of the circumstances. But they failed to encash their freedom. Two of them, after returning to India, got involved in the drugs trade in Punjab and were killed in a police encounter, while the third one ended up becoming a drug addict. The other 14 went on to enjoy their lives subsequently," says Oberoi. He has also helped around 900 people who served their jail terms to return to India by sponsoring their flight tickets. But he draws the line at helping those involved in the drugs trade, intentional killings, and rape.
Sometimes, his crusade to save people from the death penalty has extracted its own toll. On three occasions, he was "picked up" by the Dubai Police, who were not very happy with his work as they felt that their painstaking investigations were coming to naught. Each time, they let him go after lengthy questioning. At other times, he earned judges'praise in equal measure. The UAE authorities have facilitated him multiple times for saving not only Indians, but also people of other nationalities.
Recalling a case from 2013 which involved 10 Indians, Oberoi says the presiding judge praised his actions in private. "After I successfully secured the release of the 10 Indians on death row, the judge called me to his chamber and praised me for what I did. He said, You not only saved 10 lives, the blood money paid to the victim's family will help them secure their future and this also spared me from having to take a harsh decision," recalls Oberoi.
The most understated aspect of Oberoi's philanthropy is that he has never sought money from anyone. Initially, he faced some resistance from his family, particularly his wife, but over a period of time they have understood the cause that he upholds.
"Initially, my wife objected," says Oberoi. "Then, one day I was travelling with her from Chandigarh to Jalandhar, and I stopped at a village to meet an old lady. I asked my wife to stay in the car, but she followed me. When I met the old lady, who was in very bad health, she whispered something to me. It was hard to make out what she was trying to say. When we returned to the car, my wife asked what the old lady had said. I replied that she had asked me to save her son who was facing the death sentence in Dubai. After that, my wife never objected to my work."
Oberoi says that he will continue with his philanthropy as long as he can. His two sons live in India and are not involved in his business.