Nearly 43% of India's population is dependent on agriculture and farming for livelihood, with the sector contributing a shade over 20% to the country's GDP, but due to the lack of technology integration and a robust value chain, the agriculture sector and its allied industries have not been able to unlock full economic potential for those dependent on it. Even so, the Indian food and grocery market is the world's sixth largest with retail contributing 70% of sales. A comprehensive agricultural support policy in terms of better farming techniques, environmentally sustainable technologies, and optimised natural resource management, to name a few, would not only unlock the potential of this vital sector but also ensure food and financial security for the farming community.
By infusing appropriate technology and infrastructure support, the Indian agriculture and allied sectors can scale impressive heights. With adequate means of value addition, especially in the food processing segment, the industry can contribute significantly to the global food trade market and India's economy. While the Indian agriculture sector is predicted to increase to $24 billion by 2025, the domestic food processing market, which reached a value of $418 billion in 2020, has the potential to grow at approximately 12% CAGR during 2021-26.
Ideas whose time has come
Over the past few years, the agri-tech sector has seen the rise of a number of start-ups across the technology spectrum, ushering in a quiet revolution. Most of these new-age tech companies offer Platform as a Service (PaaS), leveraging 4IR technologies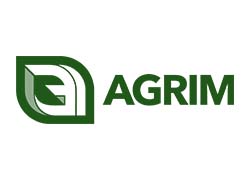 AGRIM
The Gurugram-based start-up is building the largest digital platform for India's $50 billion Indian agri-inputs industry by connecting retailers directly with manufacturers and providing all parties with solutions for distribution, credit, logistics and marketing. Agrim currently works across 500 districts, with over 2,500 manufacturers and 1,70,000 retailers on the platform.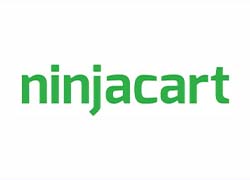 Ninjacart
Started as a B2C hyperlocal food delivery start-up, which transformed into a B2B agri-tech platform that is now developing solutions to solve fresh agricultural produce supply chain problems for farmers and retailers.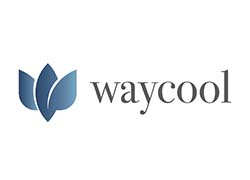 Waycool
It offers a B2B agri-tech platform that uses technology to control end-to-end agriculture supply chain right from farming inputs to last-mile distribution to help farmers sell their produce through multiple distribution channels.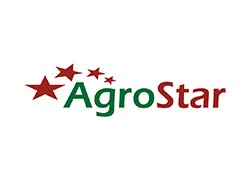 AgroStar
It offers an online marketplace for farmers to buy agricultural inputs. This agri-tech start-up also helps farmers by providing real-time advice from experts on how to manage their crops and boost their yield.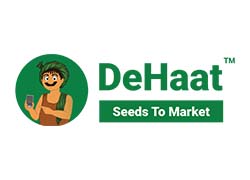 DeHaat
India's homegrown, largest full-stack agri-tech company offers agricultural services such as access to agricultural inputs like seeds and fertilisers at affordable prices, personalised assistance, soil testing, weather reports, micro-finance, and insurance. It uses AI-enabled technologies to revolutionising supply-chain, and production efficiencies in the farming sector. Nurturing a community of over 800,000 farmers, it has built a rural retail network of more than 3,000 micro-entrepreneurs for last-mile delivery and aggregation, with an overall base of 700,000 farmers across seven states on its platform.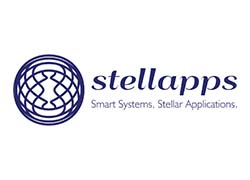 Stellapps
Stellapps helps dairy farmers and cooperatives to maximize their profits by digitising and optimising milk procurement and cold-chain management through its Internet of Things (IoT)-based SmartMoo platform.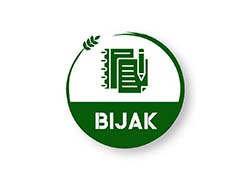 Bijak
It is a B2B digital marketplace for agricultural commodities that enables traders and wholesalers to discover new suppliers, maintain ledgers, make payments, and access working capital through its app to scale their business. The platform, offering real-time data, is used in 1,000 regions across 29 states and UTs, has over 30,000 registered users and oversees trade in over 100 commodities.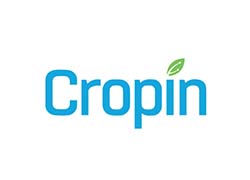 Cropin Technology
CropIn provides a one-stop SaaS-based solutions platform enabling agribusinesses to increase efficiency, productivity and sustainability. Its platform offers real-time weather updates, the ability to manage farm activities, and predicts crop yields to minimize risk and yield better produce.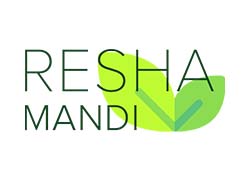 Resha mandi
India's first and largest B2B marketplace digitising the natural fibre supply chain. Provides a full-stack digital ecosystem and value-added services such as quality testing, technical advisory, high-quality inputs, and market linkages and has boarded more than 35,000 small businesses spanning farmers, small and medium enterprise manufacturers, and retailers on its supply chain.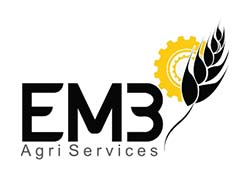 EM3 Agri Services
EM3 Agri Services helps small farmers who can't afford to buy expensive farming technology to rent specialised machinery to boost productivity at less cost.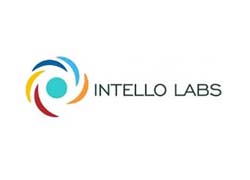 Intello Labs
It offers digital products like Intello Track, Intello Sort, Intello Pack and Intello Deep, which use technologies like computer vision and deep learning to help farmers, retailers and exporters assess the quality of their fruits and vegetables.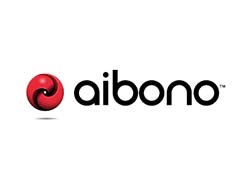 Aibono
Aibono has pioneered the concept of seed-to-plate, wherein it helps farmers to increase their crop yield and also sell produce to retailers. The company uses soil sensors, IoT devices and imaging drones to collect farm data and then transfers it onto their cloud platform, which uses predictive analytics to help farmers make smart agriculture decisions in order to increase produce.
To make these projections a reality, the Government of India has undertaken some initiatives to infuse modern techniques into the Indian farm sector. The Digital Agriculture Mission (DAM) 2021-25 aims to support and accelerate projects based on new technologies, like AI, blockchain, remote sensing, GIS-based technologies, and the use of drones and robots. Announcing the launch of DAM in September 2021, Union Agriculture Minister Narendra Singh Tomar had signed a Memorandum of Understanding (MoU) with CISCO, Ninjacart, Jio Platforms Limited, ITC Limited, and NCDEX e-markets Limited (NeML), among others, to provide a tech push to the farm sector. "There is an urgent need to link agriculture with digital technology, scientific research, knowledge, and the Centre, states and corporates to collaborate and improve the agriculture sector for India's overall economic growth," the minister said.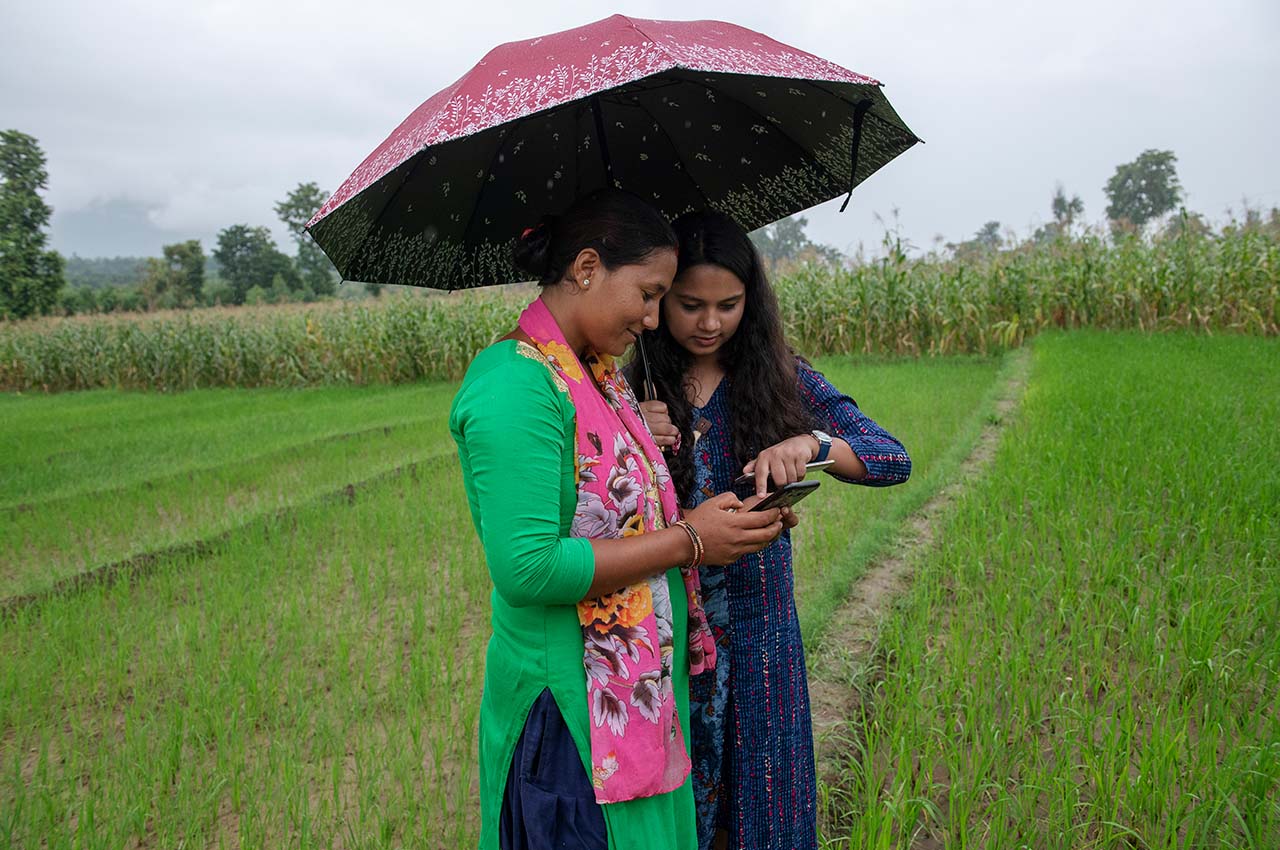 Based on these pilot projects, farmers will be able to make informed decisions on what crop to grow, what variety of seed to use and the best practices to adopt to maximise yield. The agriculture supply chain players can plan procurement and logistics based on precise and timely information. Farmers can make informed decisions on whether to sell or store their produce and when and where and what price to sell at. Although the intent and the direction are positive, for a country like India with an arable land area of 159.7 million hectares (394.6 million acres), amounting to the second largest in the world after the United States, the scale of change required is mammoth. With a gross irrigated crop area of 82.6 million hectares (215.6 million acres), the largest in the world, the transformation would require not only an infusion of technology but also a drastic change in mindset as well.
DAM 2021-25 aims to accelerate projects based on new technologies, like AI, blockchain, remote sensing, and GIS-based technologies, and the use of drones
Innovators are the key
Agriculture in India needs a transformational change. Although certain agricultural pockets are adopting new techniques, a large portion of the segment remains moribund. Digitised information support at the panchayat level, satellite-based weather forecasting, use of AI, farm data analytics, sensor-based automated farming tools, drone-aided farming support and other emerging technologies could further increase yields, and improve the efficiency of soil, water, and other inputs and ensure a secure and sustainable farming environment. Advanced and improved post-farming techniques can strengthen the food processing infrastructure and provide Indian farming communities linkages to the global market, ensuring better returns.
India has seen a rise in the number of agri-tech start-ups that are not only making technology more accessible, but also helping farmers to leverage the benefits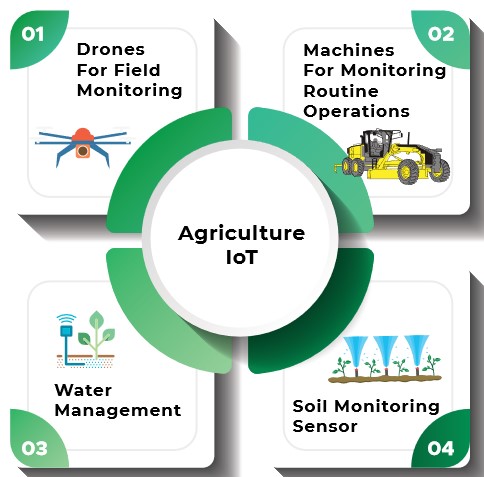 In this area, start-ups have a big role to play. Over the past few years, India has seen a rise in the number of agri-tech start-ups that are not only making technology more accessible but also helping farmers to leverage the benefits. One of the focus areas of the Confederation of Indian Industries (CII)—the apex industry body—has been including students and young scientists in the story of innovation and development, which can help the Indian farm sector unlock its potential. It has also been working jointly with corporates to create models for sustainable new-age solutions for the Indian farm sector.
"Incentivising and recognising the abilities of young innovators are the key to boosting growth and achieving the targets as envisioned in the DAM 2021-25 objectives," says Madhu Vasanthy, who heads the CII Centre of Excellence for Innovation, Entrepreneurship, and Start-ups. "The ultimate objective is to create an inclusive space for innovation, encouraging students, and even start-ups to turn their bright ideas into prototypes and workable business models, which can be implemented or adopted on a larger scale." CII, along with its partners, is exploring initiatives through student innovation programmes to help farmers and the farming sectors in technology adoption.
The overall objective of these programmes is to look for catalysts of change with the help of young innovators and students; these include identifying and implementing transformational technology-aided programmes in agricultural practices for ensuring better yield, crop safety, increasing earnings of farmers, and increasing export of processed food and foodgrains from India. According to Vasanthy, these programmes intend to leverage the passion of students for innovation to develop new solutions to real-world problems through partnerships between students, professors and industry professionals.
The Federation of All India Farmer Associations (FAIFA), a non-profit organisation that represents farmers and farm workers of commercial crops in Andhra Pradesh, Telangana, Karnataka and Gujarat, among other states, believes that the move to foster technology adoption in the agriculture sector will enable farmers, especially smallholder farmers (SHF), to make informed decisions on crops, seed variety and best practices. "The recent announcements by the government about facilitating the adoption of digital technology in agriculture help in addressing India's agrarian crisis as it will complement enabling policy measures for transforming the agriculture sector," says Yashwanth Chidipothu, national spokesperson, FAIFA.
While the agriculture value chain extends from crop selection to crop management, there is vast potential in the food processing segment, which requires market linkages
The federation has urged the government to ensure efficient implementation of DAM so that the benefits of technology reach all farmers and lay the foundation for the second green revolution. It has proposed "a periodic review of these measures in consultation with farmers to ensure they are able to fully benefit from it".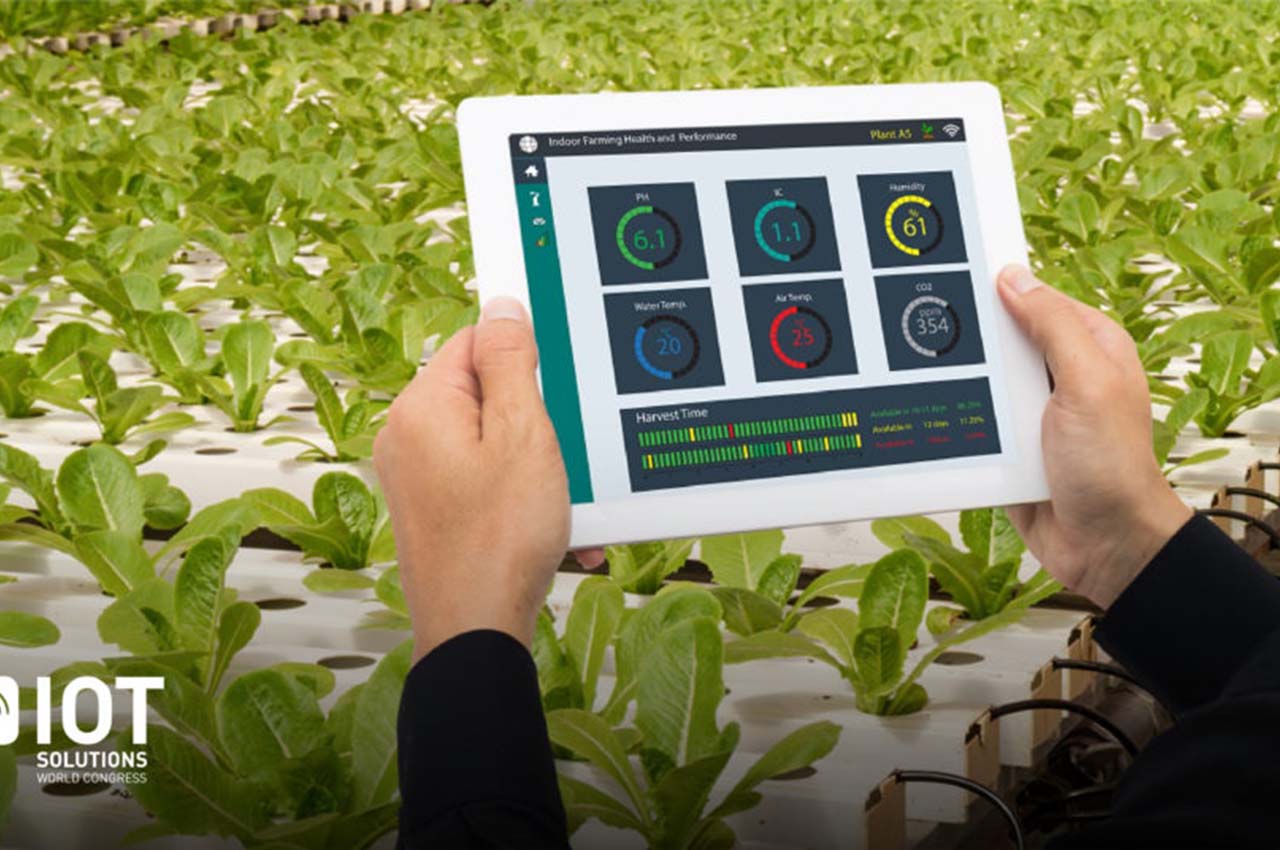 While the agriculture value chain extends from crop selection to crop management, there is vast potential in the food processing segment, which requires building sustainable market linkages. In the past few years, even before the announcement of DAM, India witnessed the mushrooming of a large number of start-ups in the agriculture sector. These new-age companies are providing the missing links in the agriculture value chain and delivering efficient products, technologies and services to farmers on the one hand and consumers on the other. They have been using technology to build market linkages, including B2B marketplaces and digital agriculture platforms. From ICT apps to farm automation, from weather forecasting to using drones, from inputs retailing and equipment renting to online marketing, from smart poultry and dairy ventures to smart agriculture, from protected cultivation to innovative food processing and packaging, the vast scope of the emerging niches in the agriculture sector has accelerated the use of technology.