The mission announced in August 2021 to bring an additional 6.5 lakh hectares under oil palm cultivation by the end of March 2026 is necessary to reduce the country's dependence on imported edible oil but its extension to the Andamans should be reviewed. However, in ecologically sensitive regions like the Northeast, civil society groups will have to remain vigilant and ensure that forests are not cut to make space for oil palm plantations.
Over the past 30 years India has brought 3.5 lakh hectares under oil palm cultivation. The National Mission on Edible Oils–Oil Palm (NMEO–OP) announced last August aims to almost double the coverage in a span of five years. This government is good at overreaching. In February 2016, Prime Minister Narendra Modi grandly announced that the government would double farmers' income by the end of this financial year. That target will not be met. In 2019, the prime minister declared that India would become a $5 trillion economy by the end of March 2024.
India's GDP this year will be a little over $3 trillion, according to the first advance estimates. It would be a leap of faith to expect the economy to grow by another $2 trillion over the next two years. Without purposive action, the ambitious target set for the oil palm mission might become another instance of expansive talk and underachievement.
The mission is a centrally sponsored scheme with an outlay of ₹11,040 crore of which 80% (₹8,844 crore) will be the Centre's contribution. Incentives and price assurance are the tools the government is relying upon to persuade more farmers to become oil palm growers. Oil palms have an economic life of 25 to 30 years. They start yielding fruit from the fourth year. Farmers need price assurance to undertake long-term risk. The current formula makes their income unstable because the price of fresh fruit bunches (FFB) is linked to the international price of crude palm oil (CPO), which varies according to the price of crude oil (palm oil is used as biofuel). Malaysian palm oil is currently trading at $1,270 a tonne. In January 2017, it was $825 a tonne and fell to a low of $535 a tonne in December 2019. Palm oil farmers cannot live with that uncertainty. Quite a few farmers have uprooted their plantations out of distress.
Profitable Crop
The mission aims to keep farmers invested by giving them an assured price. The purchase price is linked to the trailing five-year average of wholesale prices, which processors will have to pay farmers. If the price exceeds the rate determined by another formula linked to monthly wholesale prices, the government will pay the difference. There is a higher incentive for growers in the Andamans and the Northeast.
The mission is a centrally sponsored scheme with an outlay of ₹11,040 crore of which 80% (₹8,844 crore) will be the Centre's contribution along with price assurance and incentives
The subsidy on seedlings has been more than doubled from ₹12,000 per hectare to ₹29,000. This will enable processors to supply imported semi-clonal varieties, which have higher output and higher oil yield. As 143 seedlings are planted per hectare, the subsidy comes to ₹203 a plant. When the subsidy was lower, farmers were given lower-yielding Tenera crosses. Subsidy has also been provided for setting up processing units in the Northeast.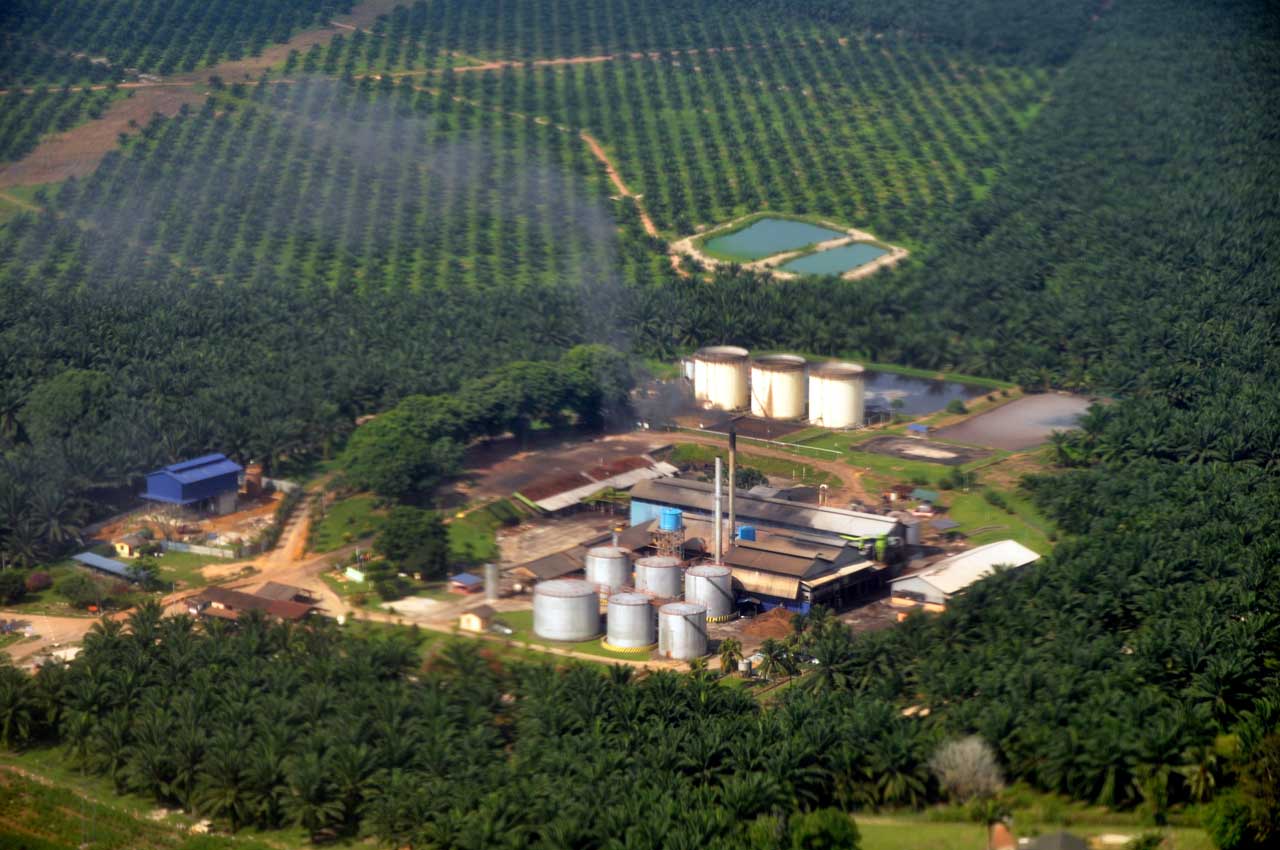 The crop is currently profitable. Indian farmers with mature plantations (of eight years or more) and an average FFB yield of 19 tonnes per ha (in Andhra and Telangana) make about ₹2 lakh per hectare annually. But between 2014 and 2018, when crude palm oil prices were low, they were making slim profits and even losses.
The maximum area under oil palm cultivation is in Andhra Pradesh — 1.73 lakh ha out of the country's total of 3.49 lakh ha. Among the other leading states, Karnataka has 45,000 ha, Tamil Nadu nearly 32,000 ha, Telangana 19,000 ha and Kerala 5,800 ha. Eight states account for 40% of the total area under oil palm cultivation.
The Indian Institute of Oil Palm Research (IIOPR), based in West Godavari district of Andhra Pradesh, had earlier estimated that 19 lakh ha was suitable for growing oil palm and revised the total cultivable area to 28 lakh ha in November 2021.
Sustainable Farming
According to a research paper, micro-irrigated oil palm needs 67.35 lakh litres of water per hectare compared to 133 lakh litres for sugarcane and 300 lakh litres for two crops of rice per year. In India, the crop is mostly micro-irrigated. In Malaysia and Indonesia, which get rain throughout the year, the crop is rainfed. These countries account for 80% of the global palm oil production but have come in for adverse action from the European Union.
To avoid collateral damage, Indian industry has adopted the Indian Palm Oil Sustainability Framework in association with a multinational NGO that also works in East Asia and Africa
The EU says deforestation, social conflicts, and violation of labour rights make Malaysian and Indonesian palm oil unsuitable as a renewable feedstock for biofuels. It wants palm oil-based biofuel phased out by 2030 and has imposed tariffs on imports. Malaysia and Indonesia have contested the allegations, saying that the EU policy favours other vegetable oils and violates the World Trade Organisation's free trade rules.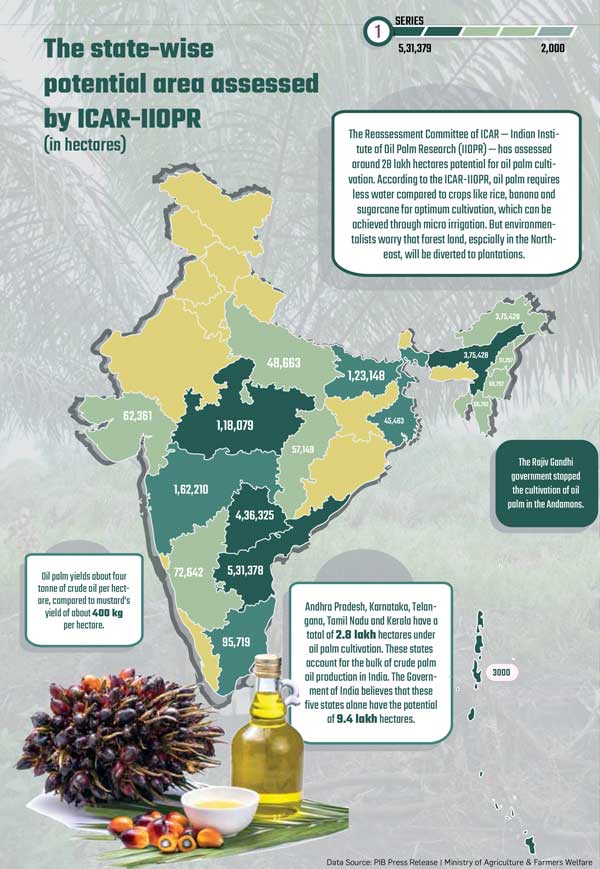 To avoid collateral damage, Indian industry has adopted the Indian Palm Oil Sustainability Framework in association with a multinational  NGO. This is similar to the best practices adopted by the Roundtable on Sustainable Palm Oil (RSPO), which has oil producers, processors, traders, industrial users, banks, and NGOs as members. Currently, about 15% of he global palm oil production meets this standard.
Cultivation of oil palm is good for the environment, if sustainable practices are followed. It yields about four tonnes of oil per hectare, compared to mustard's yield of about 400 kg per ha. If these soft oils were to replace palm oil, much more land would be needed to meet demand. "It's an incredibly efficient crop," says the UK chapter of the World Wildlife Fund. "Globally, palm oil supplies 35% of the world's vegetable oil demand on just 10% of the land." If soybean and coconut oil were to be alternatives, four to 10 times more land would be needed, WWF says.
"There is no question of damaging the environment," says Ravi Mathur, director of the IIOPR. Unlike Malaysia and Indonesia, where companies have captive plantations and rainforests have been displaced, oil palm is a farmers' crop in India and companies don't own plantations. Land under rice, sugarcane, and horticultural crops like guava is diverted to oil palm. The institute has also developed a package of practices for the cultivation of pepper, turmeric, ginger, and cocoa as inter-crops on oil palm plantations in partial shade conditions. Mathur says the carbon sequestration potential of oil palm is lower than that of forests, but higher than that of horticultural crops because of dense canopies and the various crops that are grown between the oil palms.
Environmental Concerns
Abundant rainfall makes the Andaman region best suited for oil palm cultivation, but the Rajiv Gandhi government had stopped its cultivation in 1987, says Nasim Ali, who retired as CEO (Oil Palm Plantation) of Godrej Agrovet in December 2020. Ali was a forest service officer in the Andamans before he joined the company in 1983. He said the islands' forest department and, later, the Forest Development Corporation had brought 1,593 ha under oil palm before the government ordered a halt. Godrej Agrovet is the largest producer of palm oil in the country. It has farmers on contract growing oil palm on more than 75,000 ha, most of it in Andhra and Telangana but also in Mizoram.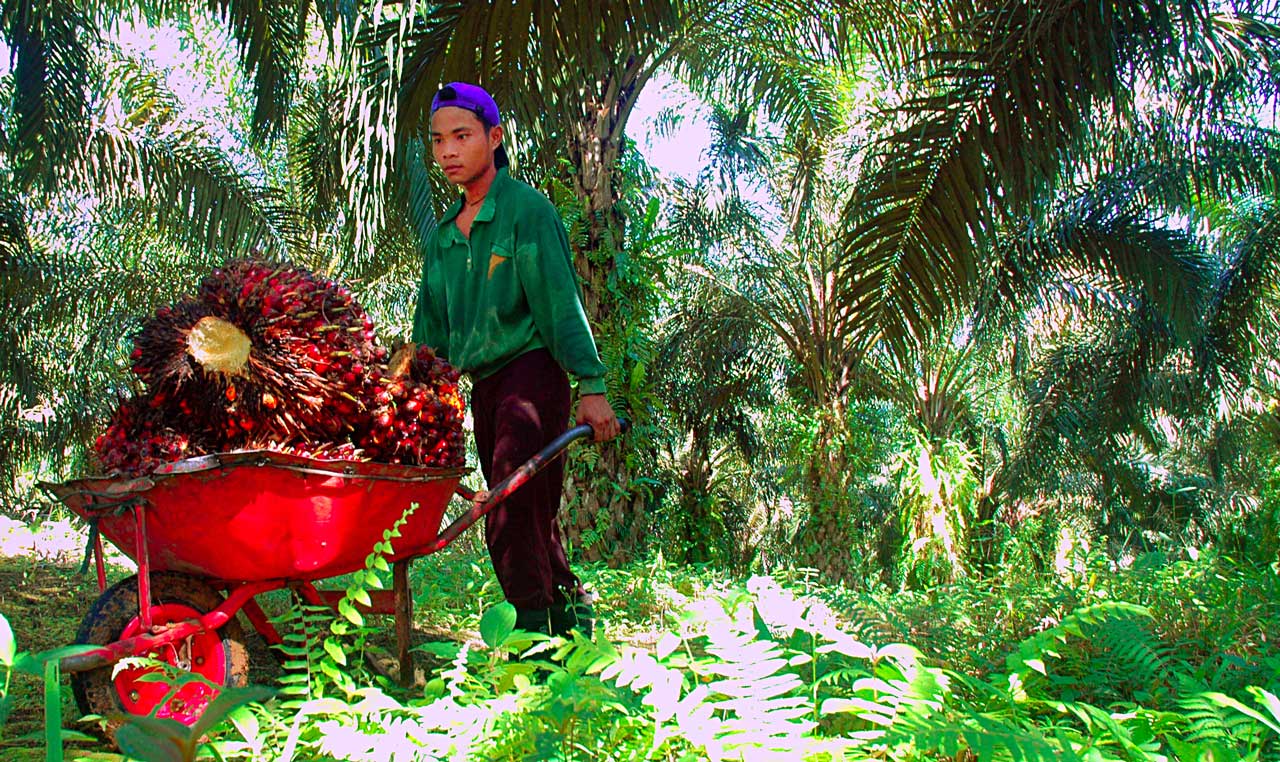 When Mathur was asked about the advisability of growing oil palm in the Andamans, he declined to answer, saying that the matter was sub-judice as the Supreme Court is hearing a petition against opening the ecologically fragile islands to the plantation crop.
The Northeast region is very well suited because of rainfall for most of the year. It will also provide farmers a steady source of income, particularly to farmers who do 'jhum' or shifting agriculture by clearing small tracts of forests by burning them.
H.L. Thangzuala, a police officer based in Aizawl, finds it "one of the most profitable crops". This year he harvested 100 tonnes of fresh fruit bunches and the income has more than paid off the investment of ₹6 lakh he has made over the past six years. Thangzuala has 1,500 palms on 10 ha. The land was earlier under rice cultivation and he sees it more as a demonstration farm. If the crop is profitable over the next few years, he hopes it will persuade other farmers in the vicinity who are looking for paying crops to cultivate.
Thangzuala intends to plant cocoa as an inter-crop. His main concern is irrigation during the dry months from December to March. There is a stream nearby and he intends to instal drip irrigation, but Mizoram does not offer a subsidy, he says, unlike many other states.
How valid is the fear of environmental damage? Thankgzuala believes no more than 10% of Mizoram's land will be brought under oil palm. There is little flat land in the state and the hill slopes are steep, he says; besides, road connectivity is poor. As of October 2019, about 37,000 ha was under oil palm in the Northeast, with Mizoram accounting for most of it at about 29,000 ha.
Mathur says oil palm can be grown on slopes with inclines of up to 12 degrees in half-moon terraces. These are terraces cut into the slopes, with the edges elevated to retain water in the fields, and check erosion.
Given particularly poor governance in the Northeast, civil society groups will have to be vigilant regarding companies with dubious ethics playing fast and loose with environmental concerns. Extensive illegal coal mining in Meghalaya has made influential persons like Patricia Mukhim, editor of The Shillong Times, cautious. She has opposed oil palm 'monoculture' in the region in her Facebook posts.
Given particularly poor governance in the Northeast, civil society groups will have to be vigilant regarding companies with dubious ethics playing fast and loose with the environment
Civil society groups must force companies to follow a code of practices like not converting forests with high conservation value (HCV) or high carbon stock (HCS). They should also not allow burning to clear the land during planting or replanting. And, of course, they should not allow employment of children.
India has no option but to grow oil palm to meet its large and growing demand for edible oil. Of the annual consumption of about 24 million tonnes, about 60% is imported. If existing oil palm cultivation practices are followed, India can reduce imports and enable farmers to earn higher incomes without damaging the environment.