The untimely rainfall and hailstorms this year have played havoc with rabi or winter crops, especially wheat, that were close to harvesting. There is likely to be a significant depletion in yield. While this may not immediately affect India's food security, the affected farmers face gloomy prospects. More so the small and marginal farmers, who hold less than one hectare of land and hardly ever manage to make ends meet.
The Central government introduced the yield-based Pradhan Mantri Fasal Bima Yojana (PMFBY) from the kharif or summer 2016 season. It was said that care had been taken to eliminate the shortcomings of previous crop insurance schemes and create trust among farmers on crop insurance.
The new scheme intended to provide financial support to farmers suffering crop loss or damage arising out of natural calamities, adverse weather incidence and to stabilise the income of farmers. Comprehensive risk insurance was also promised under the scheme from pre-harvesting to post-harvest losses.

Thus, while PMFBY replaced the National Crop Insurance Programme introduced in 2013 by the United Progressive Alliance (UPA-2) government, the Restricted Weather Based Crop Insurance Scheme (RWBCIS) launched in 2007 and the Coconut Palm Insurance Scheme (CPIS) continued in their original forms.
When Prime Minister Narendra Modi launched the government's flagship PMFBY from Madhya Pradesh seven years ago, he announced: "…we have taken a decision, not a single farmer—even if it's only one field—facing trouble, the benefit of the insurance scheme will be given… This was a big historic decision."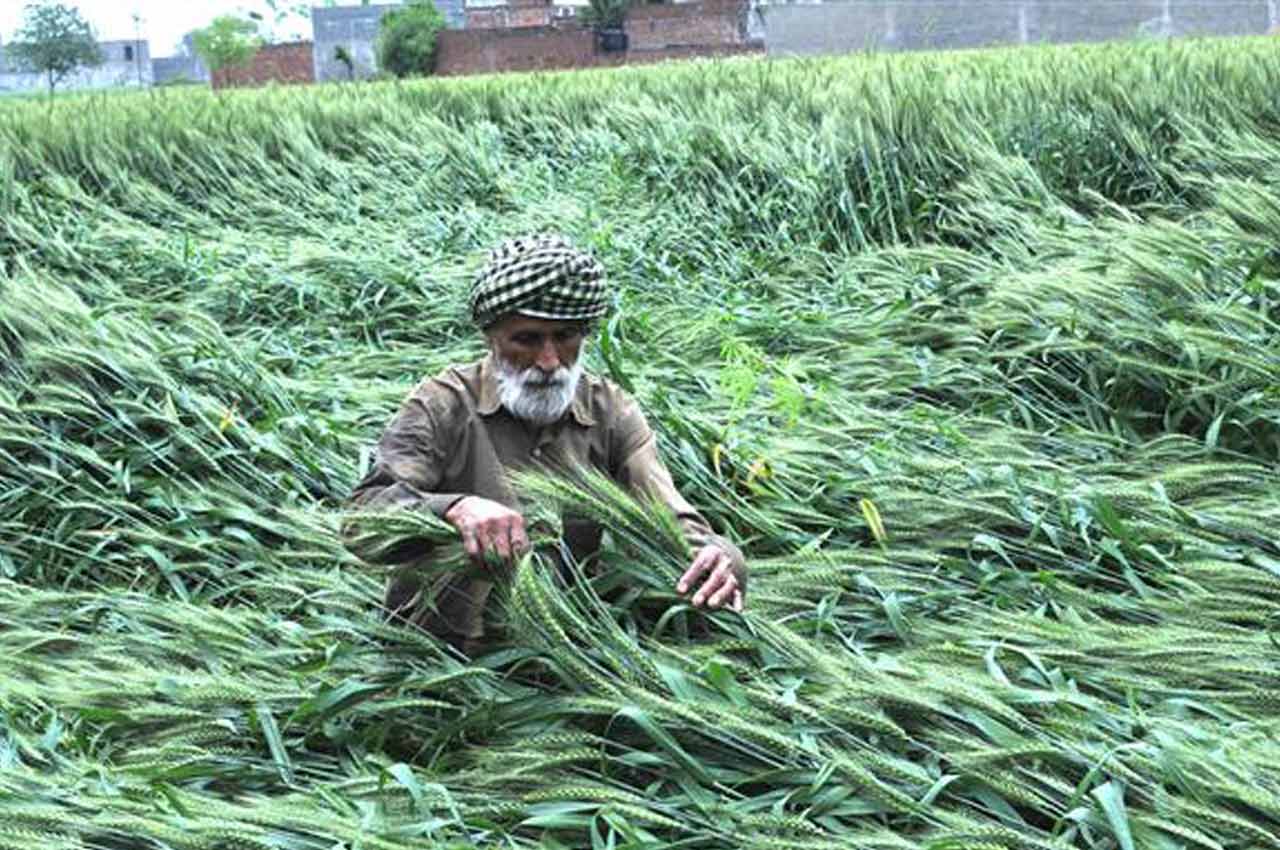 Economically unviable
However, the reality is far removed from the optimistic picture painted by the prime minister. The government's own data reveals that farming is a grossly underpaying profession. The National Statistical Office (NSO), under the Ministry of Statistics and Programme Implementation (MoSPI), conducted a Situation Assessment Survey (SAS) of Agricultural Households during the National Sample Survey (NSS) 77th round (January-December 2019) with reference to the agricultural year July 2018-June 2019 in rural parts of the country.
With farming becoming increasingly economically unviable, farmers, especially small and marginal landholders, are migrating to towns and cities, while some resort to the extreme step of suicide. National Crime Records Bureau (NCRB) data shows a marginal decrease in farmer suicides since 2019, the last report published by NCRB, including data up to 2021 at the time of writing.
The Bureau, under the Ministry of Home Affairs, compiles and disseminates information on suicides in its publication titled "Accidental Deaths and Suicides in India" (ADSI). No separate data on tenant farmers' suicides is published by NCRB in its ADSI reports and it does not specify distinct reasons for such extreme steps by peasants. According to the ADSI report 5,763 farmers or cultivators committed suicide in 2018. The next year, this number increased to 5,957. Since then, the data suggests a gradual decrease with 5,579 farmers or cultivators dying by suicide in 2020 and 5,318 in 2021.
Incidentally, the Swaminathan Committee report suggested that agrarian distress leads to farmer suicides. The major causes for agrarian crisis, it said, are unfinished agenda in land reform, quantity and quality of water, technology fatigue, access, adequacy and timeliness of institutional credit, and opportunities for assured and remunerative marketing. Adverse meteorological factors also add to these problems.
Farmers need to have assured access and control over basic resources, which include land, water, bio-resources, credit and insurance, technology and knowledge management, and markets. The National Commission on Farmers (NCF), constituted on November 18, 2004, under the chairmanship of Dr M.S. Swaminathan, recommended that "agriculture" be inserted in the Concurrent List of the Constitution. It currently comes under the State List.
So, how far will the crop insurance scheme help farmers in Telangana, Maharashtra, Madhya Pradesh, Punjab, Rajasthan and Haryana, where they have suffered heavy losses due to unseasonal rainfall and hailstorms?
One news report after the March rains claimed that about 4.5 lakh farmers in Jharkhand had received ₹400 crore in crop insurance claims that were paid into their accounts. It stated that insurance companies had further cleared the claims of two lakh additional farmers. Similar inputs came in from other states too.
But the catch was buried casually in these news reports. This "settlement" pertained to claims made five years ago. A quick calculation would suggest that the average amount per famer would work out to less than ₹9,000. Of course, the amount will depend on the affected area, land, crop, and so on, and thus would be more or less than the average estimate above. However, it reflects on the benefit that farmers have received in states that have opted for the scheme.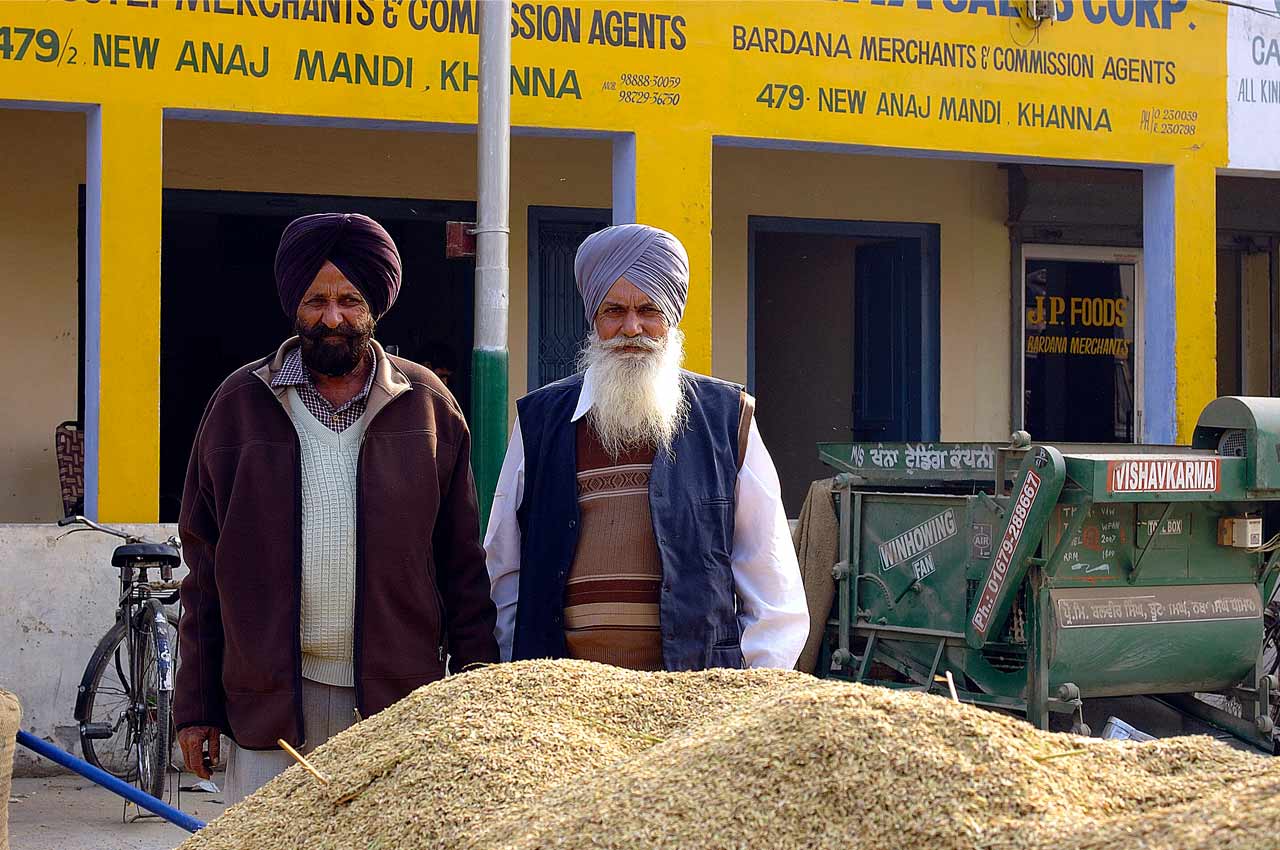 Some states and Union Territories (UTs) like Bihar, Telangana, Jharkhand, West Bengal and Gujarat opted out of the scheme. Such states identified certain risks and stated their financial constraints while implementing the crop insurance scheme. Andhra Pradesh re-joined the PMFBY from the kharif 2022 season and Punjab has shown an inclination towards joining it. States and UTs are free to subscribe to the scheme keeping in view their risk perception and financial considerations, among other issues.
All farmers growing notified crops in the notified areas are eligible under this scheme. However, farmers availing of seasonal agriculture operations loans from financial institutions for the notified crop would be covered compulsorily, while the scheme is optional for non-loanee farmers.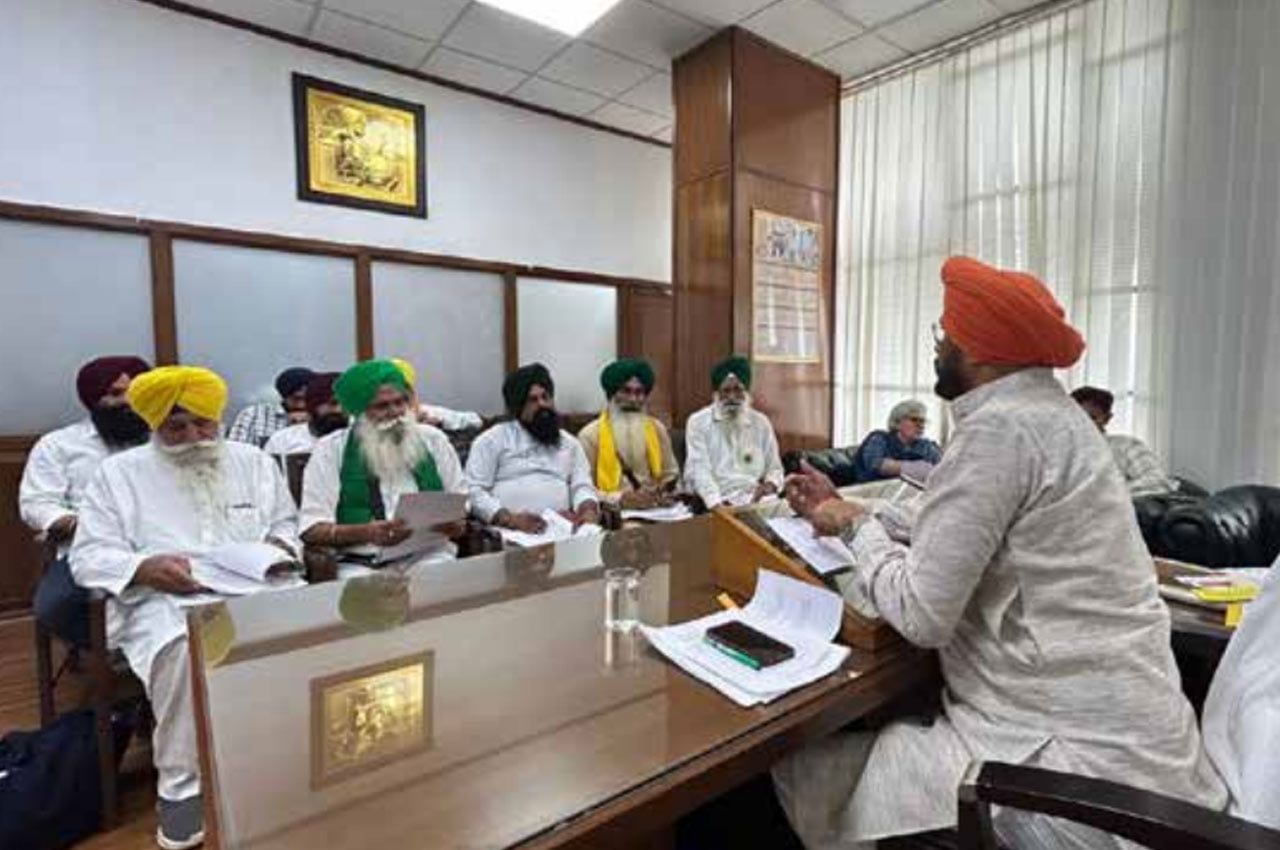 Adding to the fine print regarding the "good news", farmers are still waiting for their claims since the kharif 2018 and rabi 2019 seasons. Since then, several cycles of sowing have already taken place. Insurance companies attribute the long delay in disbursement to state and Central governments not paying their share of the premium on time. Yet, farmers continue to grow our food, facing acute hardship themselves. Reports from Haryana suggest that over 24,000 farmers have been waiting for three years for disbursal of crop insurance claims worth around ₹54 crore.
Farmers need to have access and control over resources, which include land, water, bio-resources, credit and insurance, technology and knowledge management
The onus is on insured farmers to call insurance firms within 72 hours to inform them about crop damage. Since the introduction of PMFBY, it is mandatory for the insurers to record every such call. The affected cultivator may also send an email or call the local revenue officer to inform about damage. In addition is the option to inform the local branch of a bank, which then updates the intimation on the common portal for the state agriculture department. An app is also available for farmers to inform about crop damage. However, as with most government systems, there is a lot hidden in the fine print. Given the communication system and connectivity in rural areas, especially in the hinterland, such intimation within the stipulated period may itself prove a challenge. Secondly, not all farmers may own a smartphone, leave alone a computer.
To each their own
Given this year's unseasonal rain and hailstorms, which have severely impacted small farmers, the Madhya Pradesh government intends to cover their crop insurance premiums. According to reports, the government is working on a road map for insurance for farmers with two hectares or less farmland. This will cost the government between ₹25 crore and ₹30 crore.
Mustard crop takes a bad hit
Unseasonal showers, along with hailstorms in some places, have caused widespread damage to the standing rabi crop, with the northern, western and eastern parts of the country being affected. This will also delay harvesting of crops this season. While significant loss in output of wheat and pulses is expected, reports are coming in about a similar fall in yield of flowers, fruits, and vegetables. Yet another rabi crop which has seen considerable damage is potato.
Mustard has been affected roughly between 20% and 80%, depending on the region. The untimely rains in March served as a double whammy for farmers in Haryana, Punjab, and Rajasthan, where the January frost had already taken a toll in many of the districts. Whatever produce has reached the market, farmers are complaining, has had to be sold below the stipulated minimum support price (MSP).
Mustard procurement began in Haryana from March 15. Reports from the state in mid-April suggest that over 30% of mustard procured had to be sold below MSP, especially in Hisar district. This is being attributed to low market price, reportedly on account of the import of edible palm oil this rabi season. While MSP is fixed at `5,450 per quintal, in the open market the price ranges from Rs. 4,000 to Rs. 5,400.
The Solvent Extractors Association of India (SEA) has claimed that free import of palm oil is leading to fall in mustard seed prices in the domestic market. Moreover, the higher volume
of imports is putting the domestic industry under stress. Every year, India imports around 56% of the edible oil it consumes. Of the rest, mustard has the highest share of 39%. It is followed by soybean at 24% and groundnut at 7%.
Mustard is a major rabi crop in Rajasthan and Madhya Pradesh. The SEA has sought "immediate intervention" to prevent the "distress sale of mustard seeds". In this rabi season, Rajasthan had the highest acreage at 39.722 lakh hectares, up from 35.3 lakh hectares last year. The state contributes about 49% to the country's total mustard production, followed by Uttar Pradesh, Haryana and Madhya Pradesh (11% each). A severe hailstorm that lashed Lunkaransar in Bikaner district in March is estimated to have damaged about 80% of gram and mustard crops. Alwar too has witnessed severe hailstorms. The vagaries of nature have delivered a blow to the already derelict lot of mustard growers.
The onus is on farmers to call insurance firms within 72 hours to inform them about crop damage. Since the introduction of PMFBY, it is mandatory to record every such call
The state agriculture minister, Kamal Patel, was quoted as declaring that there are large numbers of farmers whose cultivation area is very small, and they cannot afford insurance. In such cases, the government would pay the premium. "The department is putting together a road plan to assist them. In this context, discussions have taken place with Chief Minister Shivraj Singh Chouhan. The government intends to pay their premium," said the minister.
It can be seen as a generous gesture by the state government, considering that Madhya Pradesh has about one crore farmers, many of whom are small and marginal. Small farmers, with holdings of one to two acres of land, account for 27.15% of the farming community, while marginal farmers with holdings of no more than one hectare account for 48.3%. Farmer union leaders, however, complain they are yet to get payment for old claims. They argue that, instead of paying the premium to the insurance companies, the government can provide farmers financial assistance directly.
Crop assessment is in progress in Haryana, Punjab, and Rajasthan at the time of writing. The respective state governments have announced relief to affected farmers. In Punjab, the amount is ₹15,000 per acre for farmers who have suffered more than 75% crop loss and ₹6,750 per acre for those facing a loss between 33% and 75%. With Punjab now opting for PMFBY, the state's agriculture department recently sought ₹400 crore from Punjab's finance department for premium payment. Meanwhile, Telangana has announced a compensation package of ₹10,000 per acre for affected farmers. The state government, according to Telangana MLC Palla Rajeshwar Reddy, has sanctioned ₹228 crore for crop loss aid to farmers from the State Disaster Response Fund (SDRF).
In April 2015, the Union home ministry issued orders for revision of the items and norms in respect of centrally notified disasters. The revised orders include various aspects of response and preparedness and included "gratuitous relief for families whose livelihoods may seriously be affected due to disasters, agricultural input subsidy to farmers, replacement of different categories of animals, procurement of search, rescue, evacuation and communication equipment, etc".
It added, "The Government of India has permitted up to 10% of allocation under the State Disaster Relief Fund (SDRF) to be spent on equipment. A maximum of 5% of SDRF allocation can be spent on capacity building. The state governments can also use up to 10% of their SDRF allocation on 'local disasters', for which the State Executive Committees have to work out the modalities and criteria."
Seven years later, the ministry issued guidelines for assistance from SDRF and the National Disaster Relief Fund (NDRF) for the period 2022-23 to 2025-26. The approved list of items and norms for assistance from such funds, apart from "assistance for land and other loss", included input subsidy (where crop loss is 33% and above), "assistance to small and marginal farmers and landless livestock owners", and assistance to fishermen.
The Churu district unit of the RSS-affiliated farmer union, the Bharatiya Kisan Sangh (BKS), in a memorandum to the prime minister, has demanded removal of the provision for adjusting disaster grant amount in the PMFBY. Rajasthan Chief Minister Ashok Gehlot has also written to the prime minister to amend the new rules issued by the Union government in October 2022 to end the inclusion of assistance given to farmers from SDRF for crop damage with the amount received through PMFBY.
Stating that his organisation stands for the delinking of disaster grants from crop insurance, Pramod Choudhary, member of the BKS Executive Committee, agreed that companies handling crop insurance have to keep in mind business and profits. "They have to earn a profit after providing compensation, meeting operational expenses—all from the premium they are getting," says Choudhary. "Thus, such entities would ensure that spending is minimal. An equilibrium has to be built considering all these aspects. Understandably, corporates have to earn profits, but it can't be at the cost of farmers' interests."
Crop assessment is in progress in Haryana, Punjab, and Rajasthan at the time of writing. The respective state governments have announced relief to affected farmers
"It's an insurance for corporates," retorted Hannan Mollah, vice-president of the leftist farmer organisation, All India Kisan Sabha (AIKS). He alleged that the government has no regulatory mechanism to ensure that insurance companies and other private agencies involved in the process do not indulge in malpractice. "There are no statutory provisions for verification of enrolment of farmers or of payment of claims by the insurance companies. Statistics on enrolment of farmers and payments of claims are directly taken from crop insurance companies and reported as official data," he said (see table).
The revised operational guidelines for PMFBY which came into effect from October 1, 2018, stipulated insurance companies should compulsorily spend at least 0.5% of the total gross premium collected by them for Information, Education and Communication (IEC) activities.

While furnishing the above figures in Parliament, Minister of Agriculture and Farmers Welfare Narendra Singh Tomar stated, "As regards profit and loss of insurance companies, most of the general insurance companies except Agriculture Insurance Company of India Ltd. (AIC) are doing different types of businesses and policies. Thus, overall profit/loss of these companies is due to profit/loss in overall underwriting business of the company. However, crop insurance is a major risk mitigation tool for the benefit of farmers. Insurance is all about spreading the risk spatially and temporally. As per provisions of the PMFBY/RWBCIS, premium from farmers along with Central and state government share in premium subsidy is paid to the concerned insurance company for acceptance of risk and payment of claims. Insurers save premium in good seasons/years and pay high claims, if any, in bad years from the savings made in the good years."
He added, "Further, difference between premium collected and claims paid may not be the margin/profit for the insurance companies as there is a cost of reinsurance and administrative cost which generally ranges up to 10% to 12% of gross premium. This cost also has to be borne by the insurance companies. Out of the total crop insurance business under the scheme about 50% is shared by the five public sector insurance companies, including Agriculture Insurance Company of India Ltd."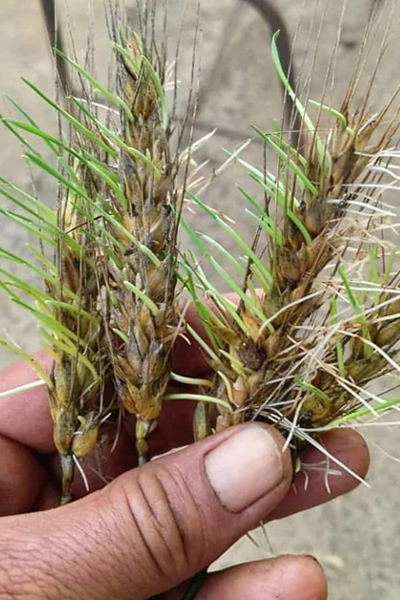 However, a Communist Party of India Rajya Sabha member, Binoy Viswam, alleged grave irregularities are being committed by private insurance companies in settling insurance claims of farmers. He wrote a letter to Prime Minister Modi late last year highlighting such "irregularities". He claimed that this results in a bonanza for the private companies. According to the hexagenarian Communist leader, over the past five years, the Central and state governments have contributed almost ₹1.265 lakh crore to the scheme but available reports suggest only ₹87,320 crore have been paid to farmers. He urged the prime minister to look into this matter and initiate a Comptroller & Auditor-General (CAG) audit on how farmers are being deprived by corporates.
Official figures claim that in the past six years, against ₹25,186 crore worth of premium received from farmers, they were paid ₹1,25,662 crore against their claims. Thus, the Central and state governments bore most of the premium costs under the scheme. That, claim farmer union leaders, is lining the pockets of private firms.
In the wake of such protests by farmer leaders and the Opposition, demanding an overhaul of the scheme and making it farmer-friendly, the government has indicated that it is open to making "pro-farmer changes". The agriculture ministry is seeking inputs to face the challenges of climate change and technological help.
The Bharatiya Kisan Sangh (BKS), in a memorandum to the prime minister, has demanded removal of the provision for adjusting disaster grant amount in the PMFBY
Meanwhile, the peasants wait, toil, and suffer to feed a nation of over 1.42 billion. A question was raised in the Lok Sabha in March on whether the government was considering changes in the crop insurance scheme "for a liberal approach in disbursal of compensation for the crops affected due to climate factors such as floods and drought as many farmers are left out…."
To this the agriculture minister answered, "The rationalization, revisions, improvements in the crop insurance schemes is a continuous process and decisions on suggestions, representations, recommendations of the stakeholders and studies are taken from time to time after consultation with various stakeholders."