How do you look back on the historical Indo-Italian business ties, which are more than 75 years old? What are the high points of this relationship?
Italy has always played an important role for India, in the industrial processes of change in the Indian economy. Since the 1950s and '60s, companies like Fiat and Piaggio have been part of India's industrial transformation and innovation. Now, this relationship is becoming more and more important because India is going to tackle the challenges of energy transition, innovation and sustainability, and Italy wants to contribute to the policy of becoming self-reliant in these areas by sharing technology with Indian partners and companies. So, this is the beginning of a new strategic relationship in economic collaboration, technology and innovation. Today, we have identified some priority areas such as infrastructure, machinery, engineering and food processing, which are also the priorities of the Indian government.
What kind of targets would you like to be set for Indo-Italian business collaborations?
We have already achieved a historic record of bilateral trade of €10.4 billion last year that has made Italy become the third largest trade partner in Europe. But I think we can do even more, both in terms of trade and in terms of investment in some strategic sectors like agriculture and food processing machinery, leather and textile machinery, engineering equipment, etc. I think we can do more in all these areas through exchange of technology, we can promote investment and also develop partnership between small and medium-sized enterprises in Italy and India, because we need more presence in the Indian market. We also need to work in areas such as trading and after-sales for developing closer proximity to the market. Also, we need to have a platform here for re-export of machinery and components because India can become a hub for Asia.
One of the stumbling blocks for Indo-Italian and Indo-European trade is the high tariff barriers and import duties. How do you plan to tackle this for growth of business between the two countries?
This is a very important point that you have raised. If you want to create a global manufacturing platform and want to have an integrated supply chain, you need to liberalize the tariff regime with external partners. In this respect, the most important thing is to have a Free Trade Agreement (FTA) between India and the European Union, which is under negotiation at the moment. The Italian government strongly supports the success of FTA negotiations because it will be important for both Europe and India; it will be important for the global market, and important for the diversification of the supply chain. So, I think this is really a great process and we would like to have a positive conclusion to the discussions, as agreed, by the end of next year.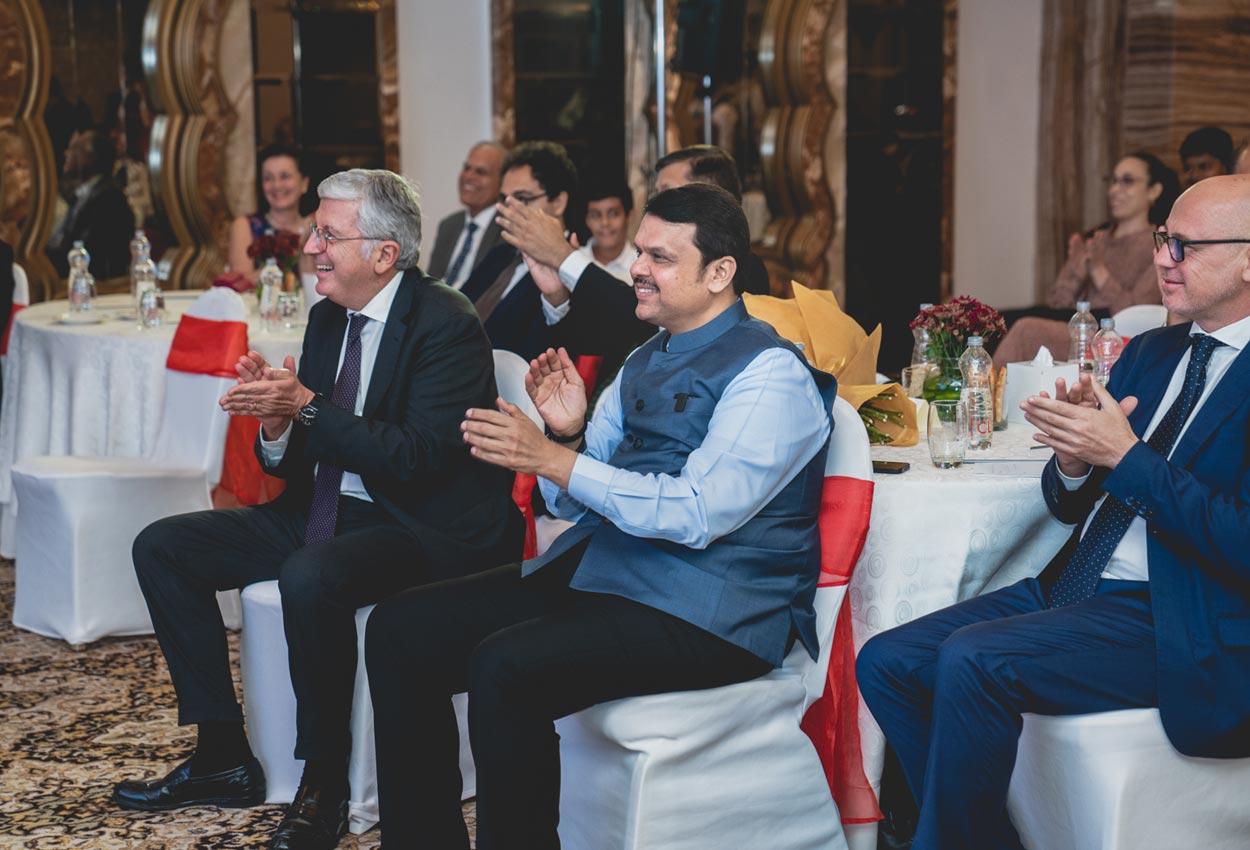 The Russia-Ukraine war has completely upset the energy market, especially in Europe. But it has also created opportunities to accelerate energy transition and investment in renewables. Do you think it opens up opportunities for India and Italy in this sector?
Energy transition is the content of the joint declaration signed last year at the G20 meeting between Prime Minister (Narendra) Modi and former Prime Minister (Mario) Dragi. We want to share technology, and a joint investment programme and trade in this area. Green economy means hydrogen, means renewable, means smart grid, means e-mobility, and also means new, sustainable manufacturing. Italy is one of the leading countries in terms of sustainable industry, sustainable cycle of production, recycling, and energy efficiency, which are becoming more and more important in this situation where India and Europe will become more autonomous in energy production. So, this is a very important area of collaboration between India, Italy and Europe.
I think we could be even more ambitious by trying to promote joint production for innovative photo-voltaic systems because this is a vital component of renewable energy production
India has set a very ambitious target of producing 500 giga watts of renewable energy by 2030. Therefore, it opens up a lot of areas for collaboration between India and Italy. What are your thoughts on that?
Enel, one of the leading companies of Italy, has already invested a lot in India in solar and wind energy in different states. But I think we could be even more ambitious by trying to promote joint production for innovative photo-voltaic systems because this is a vital component of renewable energy production. Further, Italy has also joined the International Solar Alliance promoted by India last January and we have ratified the association agreement. So we also want to work together in multilateral organisations for promoting renewable energy and solar power.
Sustainability is another area where there can be deep cooperation between India and Italy. This means reinventing a lot of business processes, which is an investment-heavy area. Do you see that also as an area of Indo-Italian cooperation?
Absolutely. We have already made investments in this area in terms of sustainability for improving energy efficiency and developing environmentally friendly industrial plants, renewables and recycling. But also, the initiative launched by Prime Minister Modi is very interesting as it is aimed at promoting responsible consumption, which is consistent with the objective of reducing emissions of CO2 and fighting climate change. So this is a new and important dimension of the partnership between Italy and India.