On a hot summer morning in June 2020, at around 5 am, Border Security Force (BSF) sentries manning a border outpost at Pansar in Rathua village in Jammu, which is at touching distance from the Pakistani post across the international border, picked up a strange buzzing sound overhead. It took them a while to realise it was a rogue hexacopter that was being controlled from inside Pakistan's territory and had intruded into Indian airspace.
The alert border guards at the outpost fired nine shots to bring down the 17.5-kg China-made drone. On inspection of the destroyed drone, BSF personnel discovered that it was carrying a 5.5-kg payload of sophisticated US-made M4 semi-automatic rifles and seven Chinese hand grenades.
A few months later, a similar drone crossing was attempted into Indian territory across the international border in Gurdaspur district in Punjab. After the BSF troops grounded the drone with firepower, they discovered it was carrying a steel tiffin box containing three kilograms of RDX. In February this year, another Pakistani drone was shot down in the same area while trying to drop pistols and explosives in Indian territory.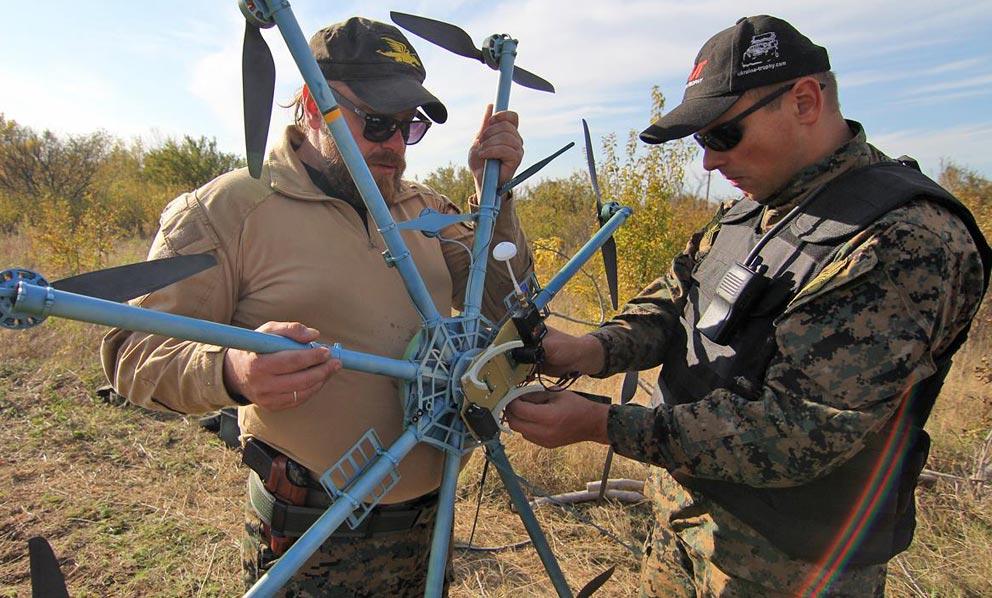 Until December last year, the BSF reported around 70 Unmanned Aerial Vehicle (UAV) sightings along India's 3,323-km Line of Control (LOC) and international border that passes through Jammu and Kashmir, Punjab, Rajasthan and Gujarat. According to BSF officials, more than 80% of these UAVs, originating from inside Pakistan, were reported from the Punjab sector of the international border. The last such UAV trying to enter Indian airspace was neutralised in August in Gurdaspur sector of the 535-km international border that runs through Punjab.
The BSF is the first line of defence along the international border with Pakistan. Frontline troops, manning the forward posts, work in extreme conditions—adverse weather, tough terrain, difficult working conditions, and mosquitoes are some of the challenges they deal with on a daily basis. And now, small and medium rogue drones, controlled by hostile parties from across the border, trying to infiltrate Indian airspace, carrying consignments of drugs—mainly heroin—and arms and ammunition, pose an additional challenge for BSF personnel.
Until December last year, the BSF reported around 70 UAV sightings along India's 3,323-km international border and LOC
Both the central government and top officials of India's security establishment are seized of the threats posed by UAVs to India's security. But they are struggling to procure or manufacture strong and effective anti-drone technologies. It is to the credit of BSF troops that they are handling the threat of enemy and rogue drones with the limited resources at their disposal.
"Drones are a cause of concern," said Pankaj Kumar Singh, director general, BSF, in December last year at a press conference. "The drones that are coming (in)to our country are fairly small and these are, by and large, Chinese-made drones carrying small payloads. This year alone there have been 67 drone sightings. We have been able to shoot down two, but it is a next to impossible task to track and shoot down every moving drone." Further, the enormous length of India's border with Pakistan, which passes through hilly terrain, scorching desert, marshes and salt flats, makes it virtually impossible to instal anti-drone countermeasures along the entire line of demarcation. "Covering the entire 2,300 km of the India-Pakistan border with anti-drone technology may not be possible as it will cost a lot," added the BSF director general. The number of UAV intrusions last year quoted by security officials pertain to those that were either detected or shot down by Indian troops. The number of intrusions that went undetected is anybody's guess.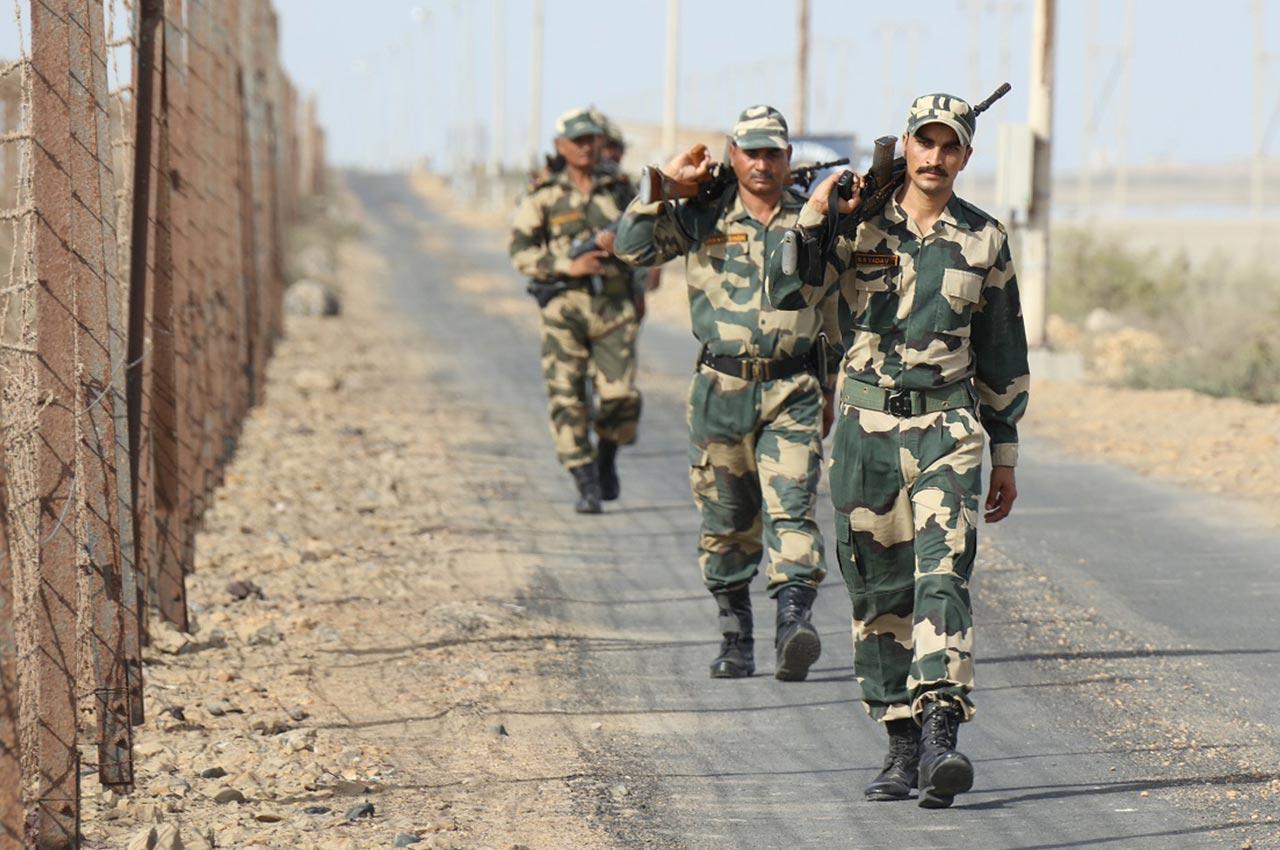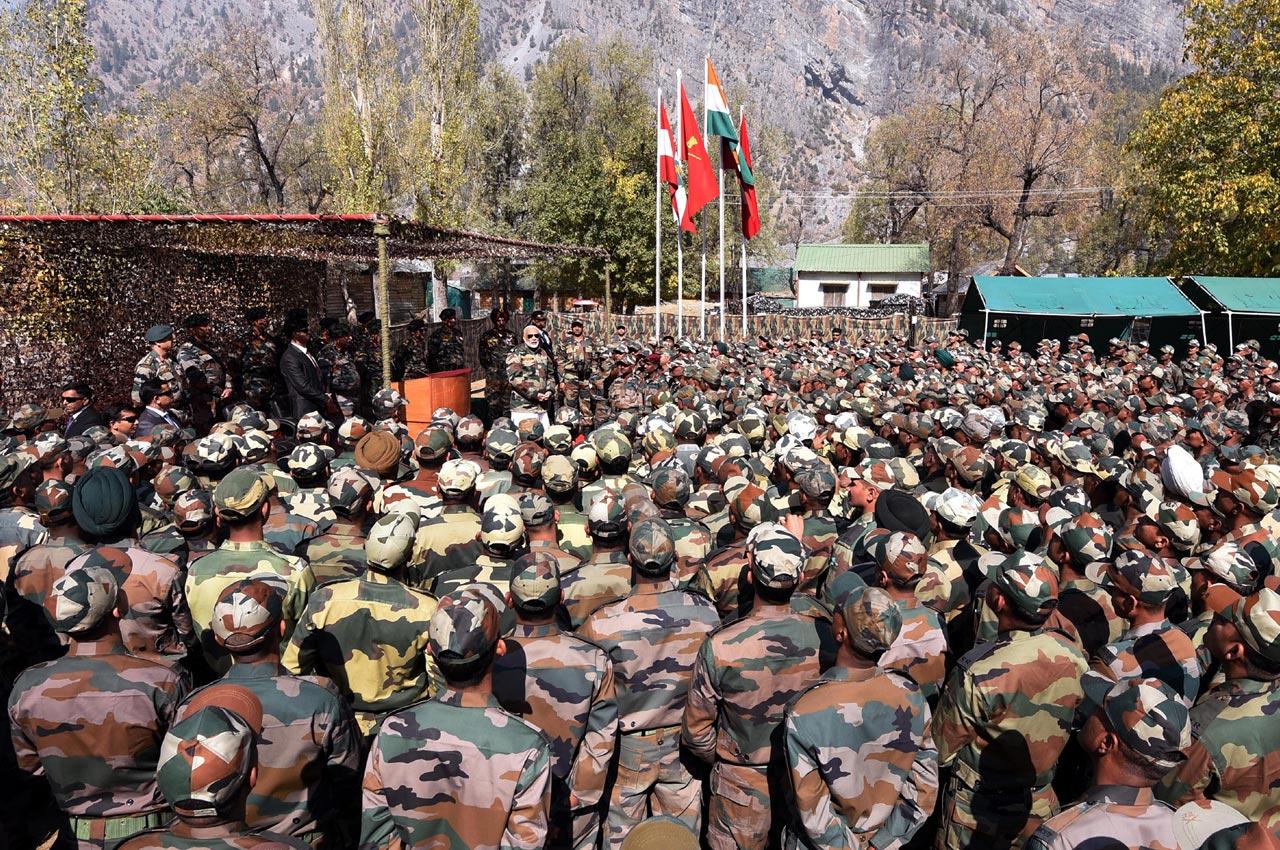 India is in the process of installing anti-drone countermeasures along the border but, given the latter's length, it will be a daunting challenge for the security establishment to make it drone-proof. "To be honest, we can't rely on this technology only," a senior BSF officer, responsible for securing the international border in Punjab, told Tatsat Chronicle on condition of anonymity. "It depends on sheer luck. If you have good ears and you detect the sound of the drone rotors in time, you can react. But one needs to be a very good marksman to shoot down a flying drone. It all depends on luck as technology can't provide a foolproof guarantee of complete elimination of rogue drones into Indian airspace. Many times, these drones have successfully dropped arms and ammunition and contraband."
Both the central government and top officials of India's security establishment are seized of the threats posed by UAVs
During the Independence Day celebrations at the Wagah border, the BSF director general observed, "On many occasions, anti-social elements failed to collect the consignment dropped through drones because of vigilant BSF men. We have anti-drone technology to track UAVs." Last year, several Members of Parliament in the Lok Sabha sought a written response from the Ministry of Defence on whether the government had developed an anti-drone system.
In response, Ajay Bhatt, minister of state for defence, said, "The DRDO has developed an anti-drone system to neutralise enemy drone attacks. The indigenous drone technology is capable of counterattacks, including detection, soft kill (jamming the communication links of drones) and hard kill (laser-based hard kill to destroy the drone) of enemy drones. The system is already demonstrated to armed services and other internal security agencies. The indigenous DRDO counter-drone technology is transferred to BEL (Bharat Electronics Limited). Simultaneously, transfer-of-technology (ToT) of the counter-drone system is offered to other companies."
The number of UAV intrusions last year quoted by security officials pertain to those that were either detected or shot down
But in August this year, when the BSF issued a 'revised' draft of qualitative requirements (QR) for anti-drone systems for original equipment manufacturers (OEM) and vendors, some of the listed requirements seem to raise questions regarding the minister's response in Parliament.
According to the BSF's draft QR, seen by Tatsat Chronicle, any anti-drone system should be able to perform the following functions:
Able to cut off communication between the target UAS and the remote controller by jamming data.
The system should be able to jam the all-operating GNSS/standard remote-control frequency of the UAS.
The system should be capable of neutralising the UAS (like copters, fixed-wing UAVs and radio-controlled UAVs, etc) in different categories in a specified range of the Radio Frequency (RF) spectrum.
When disruption is triggered, the UAS will either come down or stay still or follow the return path.
The system should have voice guidance/prompt on triggering jamming operation. The system should also have the option to mute the audio prompt if required.
Additional points mentioned in the QR give the impression that the BSF and other security agencies are still struggling to obtain the kind of technology that would check, detect, and block the activities of rogue drones along India's borders. Most of the drones that have been intercepted are of Chinese manufacture. This is not surprising, since China is the global leader in small and medium commercial drones, which can be used to ferry small to medium payloads. The Ukrainian Army has deployed a large number of commercial off the shelf (COTS) drones of Chinese origin after carrying out minor modifications to the hardware and software; these drones are capable of avoiding electronic warfare countermeasures for launching airborne attacks on vital battlefield and security assets of the Russian forces, using a variety of mortar shells. Global terrorist organisations like the ISIS have been known to use modified drones to launch attacks in Iraq and Libya.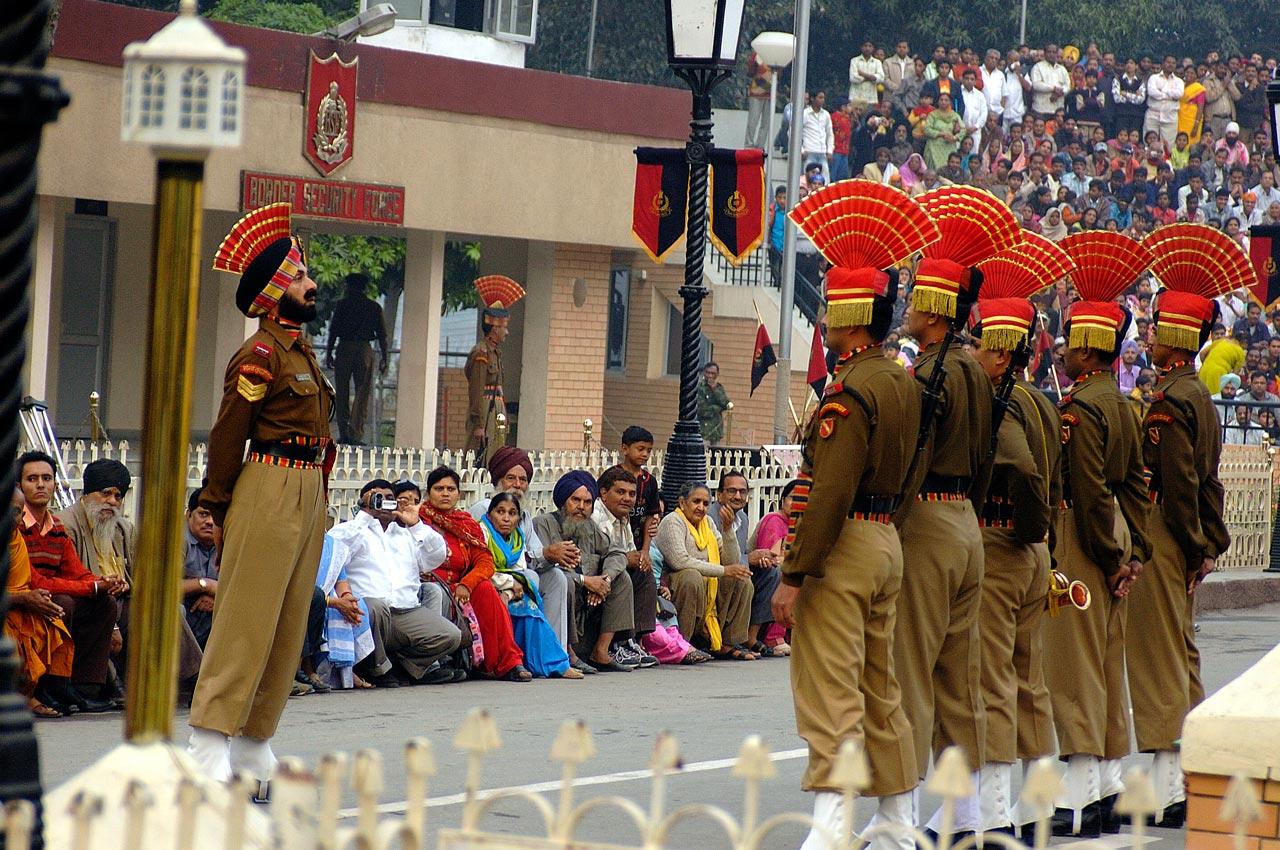 The revised QR gives the impression that the BSF is struggling to obtain the kind of technology that would neutralise the threats posed by rogue drones
Security experts point out that the use of small drones by non-state actors and criminals is only going to increase in the future due to their easy availability and low cost. Intrusion by Chinese-made drones is not limited to India's western borders. In March this year, there were reports of a small drone flying across India's border with Bangladesh in West Bengal's North 24-Parganas district. The Chinese military too is operating a significant number of drones along India's border in eastern Ladakh since the escalation of tension between the two Asian giants. The security establishment has highlighted the threats posed by small and medium drones on a number of occasions and flagged the need for heightened surveillance and countermeasures.
It is clear that the government is seized of the threat posed by drones to national security. The National Rogue Drones Guidelines, issued by the Ministry of Civil Aviation, define the small and large category drones that are perceived as security threats. According to the guidelines, a drone weighing more than two kg but less than or equal to 25 kg is considered a small unmanned aircraft system, while a medium unmanned aircraft system is that which weighs more than 25 kg but is less than or equal to 150 kg and all unmanned aircraft systems weighing more than 150 kg come under the large category.
While acknowledging the threats posed by all types of drones, the guidelines highlight the security implications of medium and large drones. "Hence, while illicit use of the drone up to micro weight category is likely to be predominantly restricted to photography and surveillance purposes, drones from small to the large category may also be utilised to carry explosives payloads along with advance surveillance payloads, depending on their load carriage capabilities. However, with the growing technology and low-cost solution, utilisation of a much smaller platform for delivering weapons in the near future cannot be ruled out."
The way India is dealing with the sensitive issue of rogue drones from across the border raises questions about the capabilities of the country's security apparatus to neutralise them before they reach their intended targets. It raises the vital question of whether India is fully prepared to prevent drone attacks by the country's enemies or non-state actors against civilians or vital installations. Lessons from Saudi Arabia, which is one of the richest countries in the world and has advanced weapon systems, offer a sobering perspective.
In August 2018, an explosives-laden drone was used in the assassination attempt on Venezuelan President Nicolás Maduro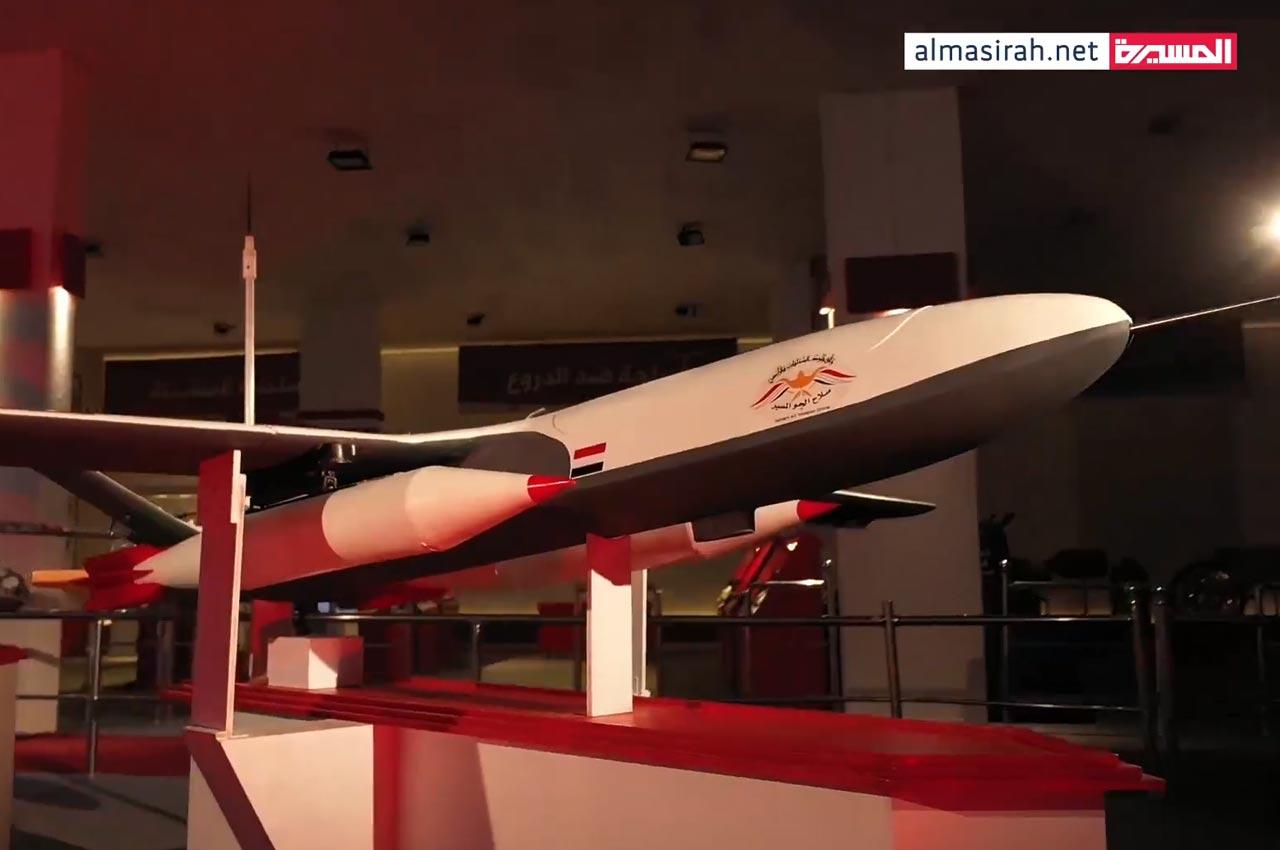 In February this year, Iran-backed Houthi rebels launched a bomb-laden drone attack from their base in Yemen on King Abdullah Airport in the Saudi city of Jazan near the border. Though the Saudi air defence managed to shoot down the drone while it was still airborne above the airport, 12 people, including two Saudi nationals apart from travellers from Bangladesh, Nepal, India, the Philippines and Sri Lanka, were injured in the attack. A month later, the rebels used three Samad-3 drones to attack an Aramco refinery in Riyadh. One of the drones successfully penetrated the air defence and hit a storage tank, causing a fire. Fortunately, no one was injured.
On the same day, Houthi rebels launched six more drone attacks on the cities of Jazan and Abha, which were unsuccessful.
In August 2018, an explosives-laden drone was used in the assassination attempt on Venezuelan President Nicolás Maduro during a national TV show in Caracas. Maduro escaped that attack, but drones detonated the explosives above the audience, resulting in serious injuries to people. Rogue drones also pose a risk to the privacy of individuals. Last year in April, Australian National Rugby League players lodged complaints with the authorities regarding drones trying to shoot videos of them and their wives while they were inside their houses during the Covid-19 lockdown.
India's National Rogue Drones Guidelines aptly sum up the helplessness regarding what these airborne rotorcraft pose to a nation's security as well as its civilian population. "The global mechanism toward regulating and countering rogue drones, both procedurally and technologically, have been inadequate till now. Hence, securities of civil and military installations due to unauthorised uses of drones remain a flip side across the globe and India too." Even as the use of drones is increasingly becoming ubiquitous due to their versatility, their inherent adaptability poses a serious challenge to national security. And the alarming aspect is that there isn't much available in terms of proven and effective countermeasures against these rogue flying objects.