On October 16, Mohan, a 21-year-old engineering student in Andhra Pradesh, allegedly died by suicide, failing to pay a debt of ₹80,000 that he had accumulated due to his online gaming addiction. Over the past year, Tamil Nadu reported 30 suicide due to debt accumulation arising from addiction to online gaming. In all the cases, the suicide were by youngsters. Taking note of the alarming situation, Tamil Nadu Chief Minister M.K. Stalin issued an ordinance in October this year, banning all forms of online gaming platforms in the state. A Google search reveals—based on news reports—that in the past three years 68 people died by suicide in India due to acute financial distress as a result of cricket betting, fantasy leagues, and online gaming losses.
Online gambling, cricket fantasy leagues, and the gaming business have been thriving in India in recent years. The Supreme Court upheld a Rajasthan High Court verdict last July which concluded that playing on fantasy league platform Dream 11 involved a game of skill, therefore it was not gambling. In March this year, Member of Parliament Thirunavukkarasar SU sought a response from the Ministry of Electronics and Information Technology (MeitY) on reports of increasing financial losses due to online gaming, leading to suicides.
The junior MeitY minister, Sanjay Dhotre, in his reply sidestepped the core issue to hold the states responsible for controlling online gambling and gaming, absolving the ministry of any responsibility. "Betting and gambling are State subjects as specified in the Seventh Schedule of the Constitution of India. Various state governments have already framed laws and regulations. Also 'police' and 'public order' are State subjects as per the Constitution of India and states are primarily responsible for the prevention, detection, and investigation through their law enforcement machinery. Law enforcement agencies take legal action against cybercrime offenders as per the provisions of applicable laws. MeitY does not maintain such data," was Dhotre's reply.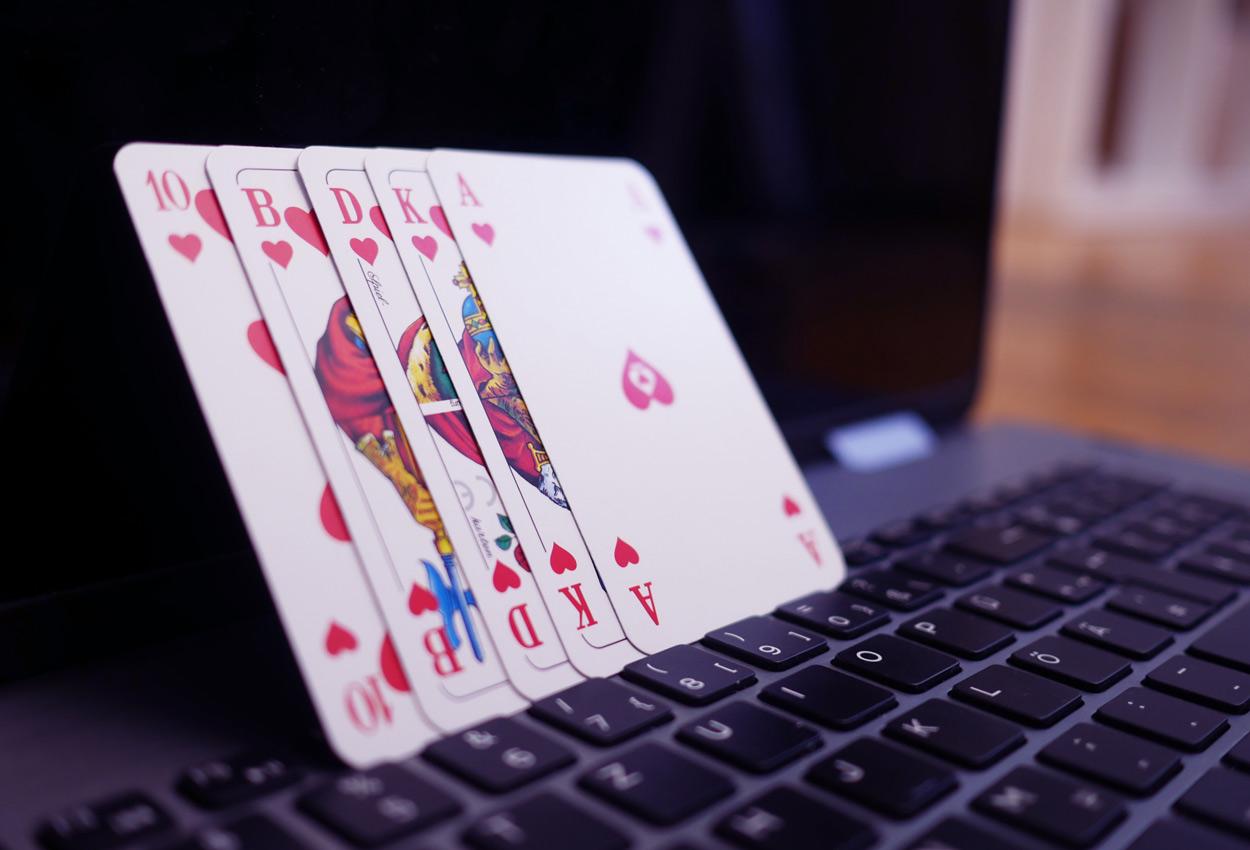 The minster's response doesn't acknowledge that the advent of online betting, fantasy leagues, and gaming blurs the lines between state and Central subjects. Most of the servers that host these platforms are located abroad and are accessed using pan-India internet and data services offered by Internet Service Providers (ISPs) and mobile operators. Further, all such platforms and operators use live cricket broadcasts to aggressively promote their products. In this case, access and promotion of online betting and gaming products are transmitted over media controlled by the Central government, which are governed by the Information Technology Act, 2000 and the Information Technology (Intermediary Guidelines and Digital Media Ethics Code) Rules, 2021. Thus, MeitY cannot absolve itself of responsibility. The government's views on online gaming create more confusion, instead of providing clarity and defining the rules of engagement.

Advertisements of fantasy leagues, for example, contain disclaimers and warnings in very small sized typeface when they are aired. They usually say, "This game involves an element of financial risk, and may be addictive. Please play responsibly and at your own risk." Such warnings are easy to miss and do not adequately warn audiences of the consequences of addiction that can lead to financial losses.
"There should not be loss of any human life. There should be checks and balances about how these platforms should advertise," says Vidushpati Singhania, a leading sports and gaming lawyer. "These platforms should put a limit on how much betting should be allowed by a person and, as the Law Commission recommended in its report on betting, they should collect financial data of the participants so that they can be prevented from over-betting. For example, if somebody from the family informs that a person is betting heavily, the platform should have the ability to stop that person. We need to have a mechanism for checking bankruptcy and for fixing the limit for gaming and gambling on debit and credit cards."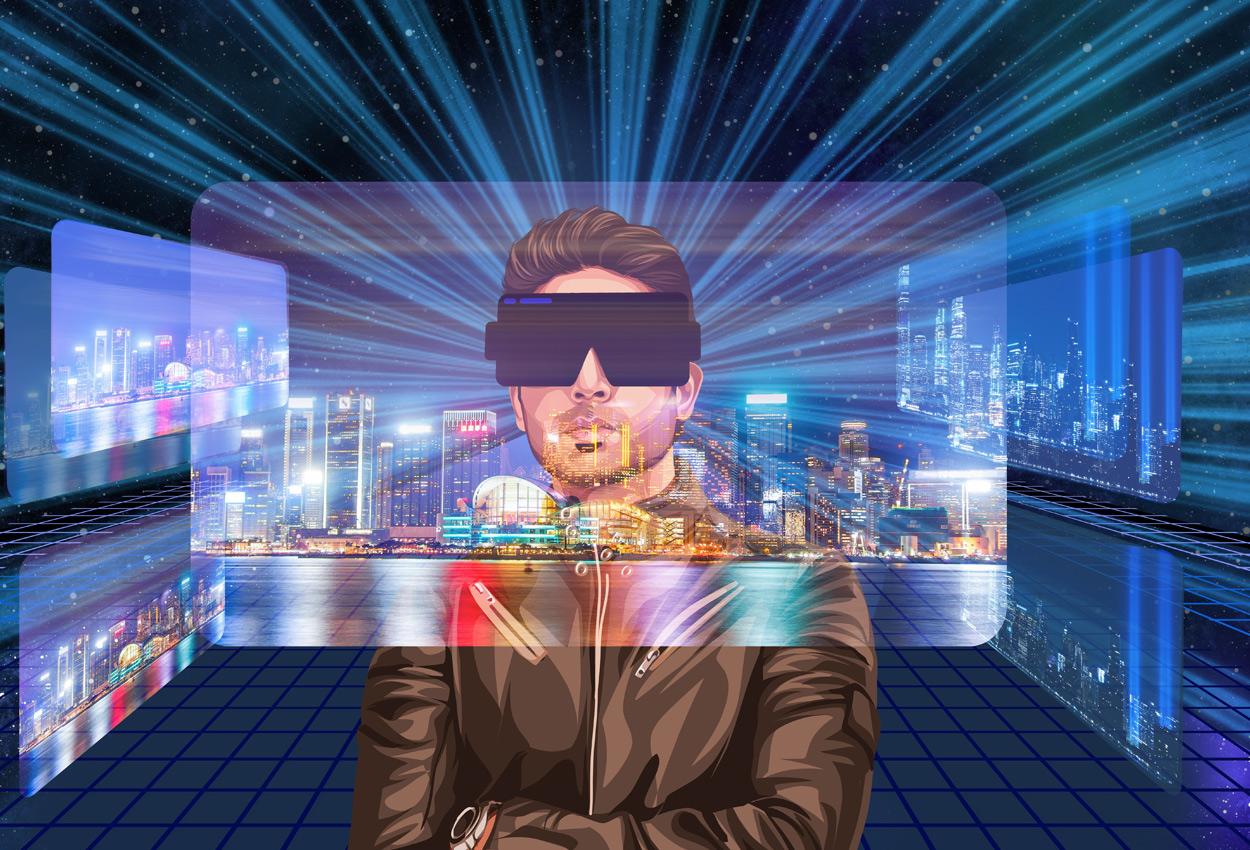 However, Singhania's suggestions are difficult to implement; as seen in most cases, people who play in the fantasy leagues or take part in online betting often do it without taking their families into confidence. There is also the question of verification of the information provided by the participants, making the implementation of the proposal regarding family members' intervention highly improbable.
The Central government announced the setting up of a task force for promotion of the Animation, Visual Effects, Gaming and Comic sector (AVGC) in the 2022-23 Budget. This task force will recommend ways to employ youth for building domestic capacity for serving both Indian and global markets. The Ministry of Information and Broadcasting (MIB) has also announced the setting up of an AVGC Committee of Experts for promoting gamification and animation.
The Supreme Court upheld a Rajasthan High Court verdict last July which concluded that playing on fantasy league platform Dream 11 involved a game of skill
In April, the BJP MP from Himachal Pradesh, Suresh Kumar Kashyap, asked the government in Parliament to clarify its stand on indigenously developed games vis-à-vis foreign ones. In response, MeitY minister Rajeev Chandrashekhar said, "Online gaming represents a significantly fast expanding component of tech and innovation ecosystem. [The] government is fully committed to supporting technology and innovation start-up ecosystem and its policies have resulted in India being one of the world's most vibrant start-up nations and India is today home to about 70,000 start-ups, of which 93 have turned unicorns. It is estimated that there are around 1000 gaming start-ups in India and many of them are attracting investments and also creating value. Government is committed to continuing supporting start-up and innovation."
According to MeitY's estimate, the Indian gaming industry has the potential to generate $1.5 billion in revenue, which is expected to grow to $5 billion in the next three years. "This is one of the start-up sectors which is doing fine. It's going to be one of the biggest in the coming years," says Sameer Barde, chief executive officer, E-Gaming Federation. Clarifying the difference between gambling and gaming, he says, "Gambling is illegal in India, but not gaming and the government charges GST (Goods and Services Tax) on it. These two things are completely different." Gaming attracts 18% GST, while gambling and betting, which are classified as games of chance, are taxed at 28% GST. According to an E-Gaming Federation study, at least 60 crore people will play online games by the end of this decade. Therefore, it's important to understand the legal differences between gaming, betting, and gambling.
The differences in the GST regime were highlighted in Parliament by the junior finance minister, Anurag Thakur, in response to a question by Rajya Sabha MP Vivek Tankha. "Any person engaged in any taxable activity is liable to pay GST at the prescribed rate. The activities of sites like Dream 11 are taxable in GST. Therefore, they are required to pay GST on self-assessment basis and charge the same from their customers. In case of betting, GST at the rate of 28% applies on the amount paid for the bet."
According to MeitY's estimate, the Indian gaming industry has the potential to generate $1.5 billion in revenue, which is expected to grow to $5 billion
Thakur further said that betting and gambling come under Entries 34 and 62 of List II of the Seventh Schedule of the Constitution, which provides for their regulation by the states. Based on the erstwhile Public Gambling Act, 1867, most state governments have enacted their own laws to deal with betting and gambling within their jurisdictions. Several states have enacted their own policies related to online gaming such as the Sikkim Online Gaming (Regulation) Act, 2008, the Meghalaya Regulation of Gaming Act, 2021, the Nagaland Prohibition of Gambling and Promotion and the Regulation of Online Games of Skills Act, 2015, and so on. But the legality of the GST is such that it is a common tax which is shared by the Central government and states.
The multiplicity of overlapping laws has created much confusion about the legal status of gaming and betting, which often allows major gaming companies to project betting, which is a game of chance, as a game of skill. In 2018, the Law Commission submitted its report after being tasked by the Supreme Court to look into whether betting and gambling could be legalised in India at the federal level in the aftermath of the 2013 IPL match-fixing scandal.
This report, "Legal Framework: Gambling and Sports Betting including Cricket in India", categorically recommended that legalising betting and gambling in India in the present scenario was not desirable and a complete ban on unlawful betting and gambling must be ensured. However, Justice Balbir Singh Chauhan, who was heading the Commission at that time, noted the helplessness and failure of the State machinery to ban betting and suggested that the next best option was to legalise it and left it to Parliament to enact the relevant laws. In the same report, the Commission also recommended that only Indian operators be allowed to run gambling and betting businesses. It specifically suggested that there should be a cap on the sum that could be put at stake and for a specific period. It also suggested that transactions should be linked to Aadhaar and PAN.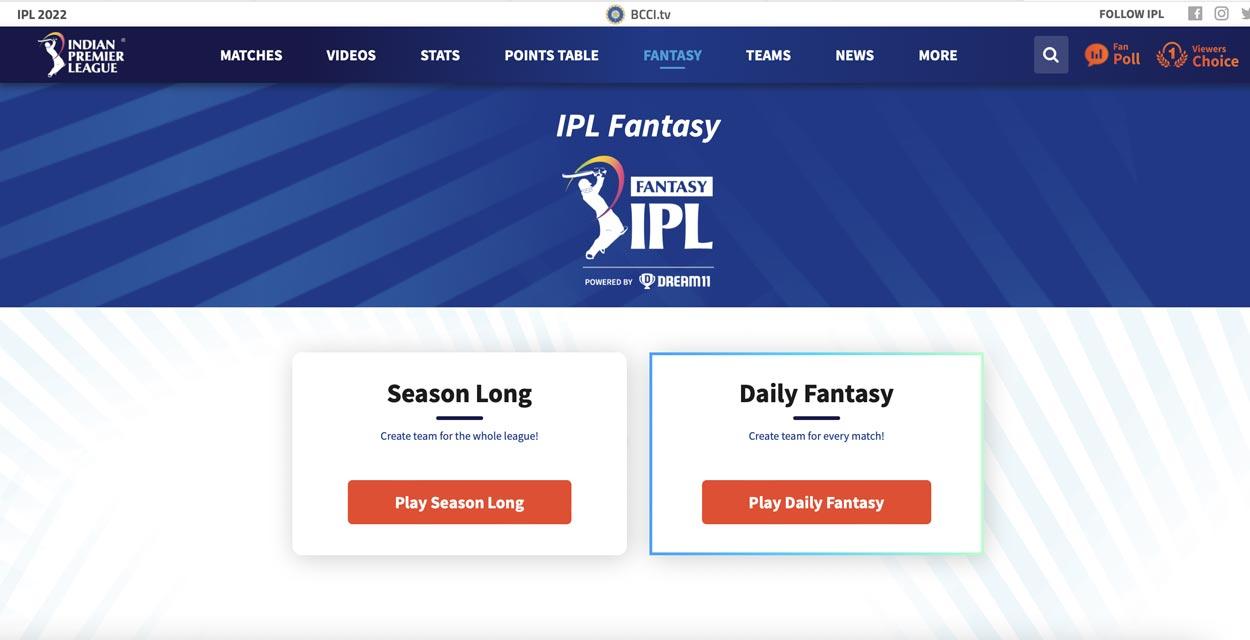 A month before Tamil Nadu banned online gaming, the E-sports Players Welfare Association (EPWA) requested the state government not to criminalise online skill-based gamers. The EPWA made a presentation to the government and said gaming was a skill-based activity and participants should not be labelled as gamblers. "Multiple legislations and putting skill-based games in the same bucket as gambling is leading to the criminalisation of skill-based players," EPWA Director Shivani Jha was quoted as saying in The Times of India. "While India is participating in international tournaments and developers are making new games, it is imperative for the state to regulate online skill-based gaming. We requested the Tamil Nadu government to provide a safe harbour for professional, amateur, and casual online skill games 'as exemption from the ambit of any state-related gambling or gaming legislation'."
Under Prime Minister Narendra Modi's pet scheme of Atmanirbhar Bharat, the Government of India is promoting Make in India, Design in India, Make for India, and Make for the World initiatives for online games. Recently, NITI Aayog, MeitY and the Atal Innovation Mission came together to organise the Digital India Atmanirbhar Bharat App Innovation Challenge for identifying Indian apps that are being used by the citizens of the country and have the potential to be scaled up globally. The Challenge carried cash awards and other incentives for the best developers. The intended purpose was to build an ecosystem for Indian app developers, which could be marketed on the world stage. One of the categories was "games" that was intended to attract game developers. In this category, an app with an oxymoronic name HitWicket Superstars was declared the winner.
On the one hand, the gaming industry perceives India as a huge untapped market; on the other, the existing laws are inadequate to contain the ill effects of gaming
It seems the government views gaming in India as the proverbial goose that has the potential to lay many golden eggs but, like many of its half-baked ideas, it has not thought through the consequences of addiction to gaming which is driving youngsters into penury, resulting in suicides. On the one hand, the gaming industry perceives India as a huge untapped market; on the other, the existing laws are grossly inadequate to contain the ill effects of gaming. In this situation, the lines between 'game of skill' and 'game of chance' will keep getting blurred even as reports of suicides due to gaming will become yet another statistic in the database of the National Crime Records Bureau.