Noted social activist, former IPS officer and NITI Aayog CSO Committee member Amod Kanth, in an exclusive interview with Tatsat Chronicle, encapsulates the oversights, handicaps and pressures India faces when it comes to child rights. Excerpts:
'Juvenile term is an imported expression'
In India, there is a general impression that juvenile crimes are increasing and are a threat to society. First, I must say that the number of children who commit crimes and the number of crimes they commit are nothing compared to such crimes reported in many Western countries we think and talk about. About 35,000 to 40,000 juvenile crimes are committed in India. This is nothing compared to the total number of crimes India reports, at 1-2 percent. So, children up to the age of 18 years, who are said to be juveniles, commit one percent of crimes. While it is not such a big deal, it does create a problem and is a serious issue.
Second, most people do not understand the term 'juvenile'. The term is a loaded, imported expression, where a child is considered to be an adversary, someone who does something wrong or comes in contact with the law. However, our law is very different from this.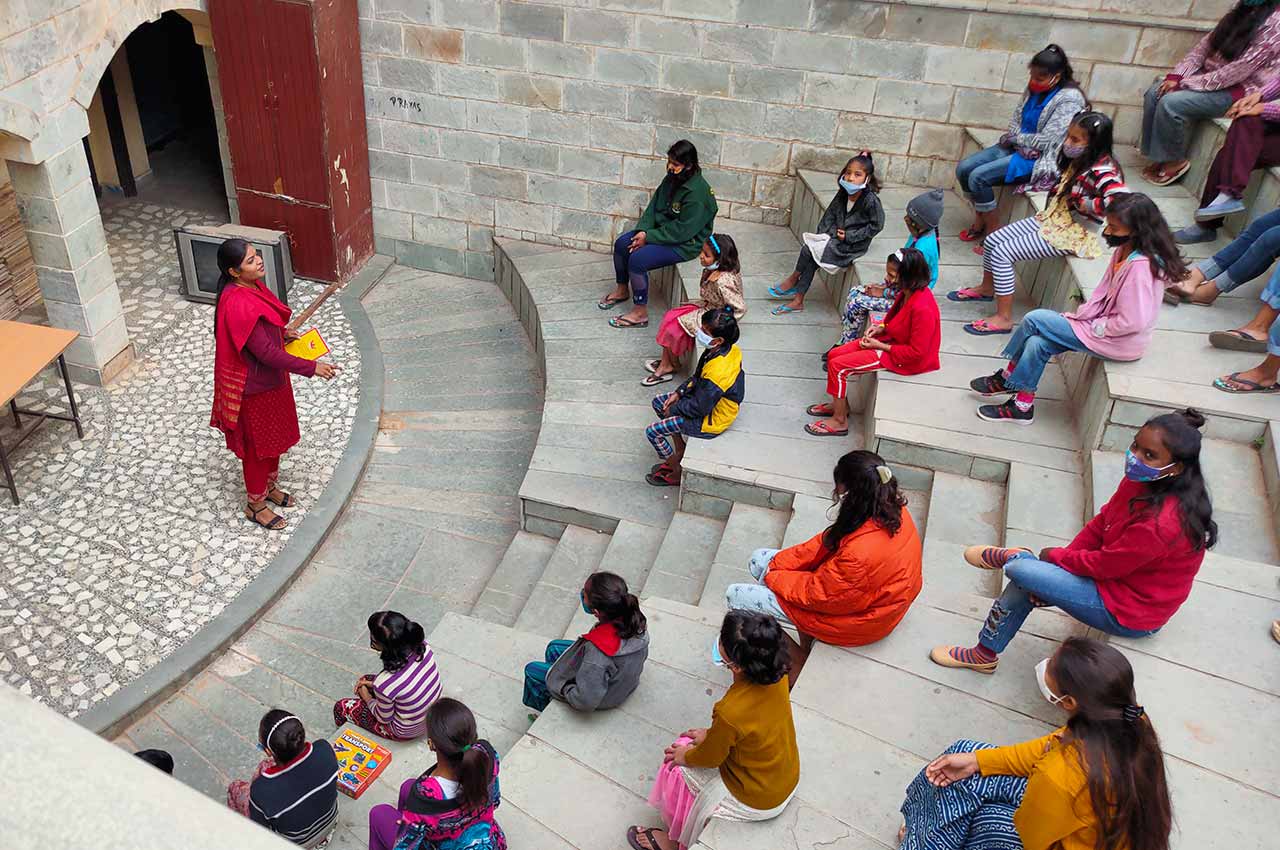 The Juvenile Justice (Care and Protection of Children) Act, 2000, amended in 2015 and 2020, talks about two types of children: first, the children in conflict with the law, who you can call juvenile or delinquent, and second, the children in need of care and protection, i.e., children who are homeless, destitute, working, vagabond and who commits a crime – all of them need care and protection. In India, the number of children in need of care and protection is vast, at about 35 million.
According to the National Education Policy 2020, nearly 32 million children in the country face socio-economic deprivation. These children are in the age group of six to 14 years and do not go to school. They are deprived of education, making the issue important and serious. When you include children until 18 years, the number goes up dramatically.
The third figure is 20 million children, who are without any kind of family support. These children include orphans – those who have lost one or both parents – or those who do not have any kind of family support or are abandoned. These 20 million children require full-time residential care. India has nearly 7,000 homes and shelters run by the government and voluntary organisations for children. The total space available at these centres is just about 2.65 lakh – barely enough for one percent of the children in need.
'Adulthood and childhood must be clearly demarcated'
In India, there is huge confusion about the age of children and the treatment they deserve under the law. The Child Labour Act and the Child and Adolescent Labour Act have divided children into two sections: 14 years and 14-18 years. All kinds of child labour, for example, is banned up to 14 years. Hazardous occupations and processes are banned for children between 14 and 18 years. There are several laws where there is a major hesitation to keep 18 years as the demarcation of a child. After many legal cases, the Supreme Court, Parliamentary Standing Committee and the Justice Verma Committee agreed that we should not tinker with the demarcation of 18 years.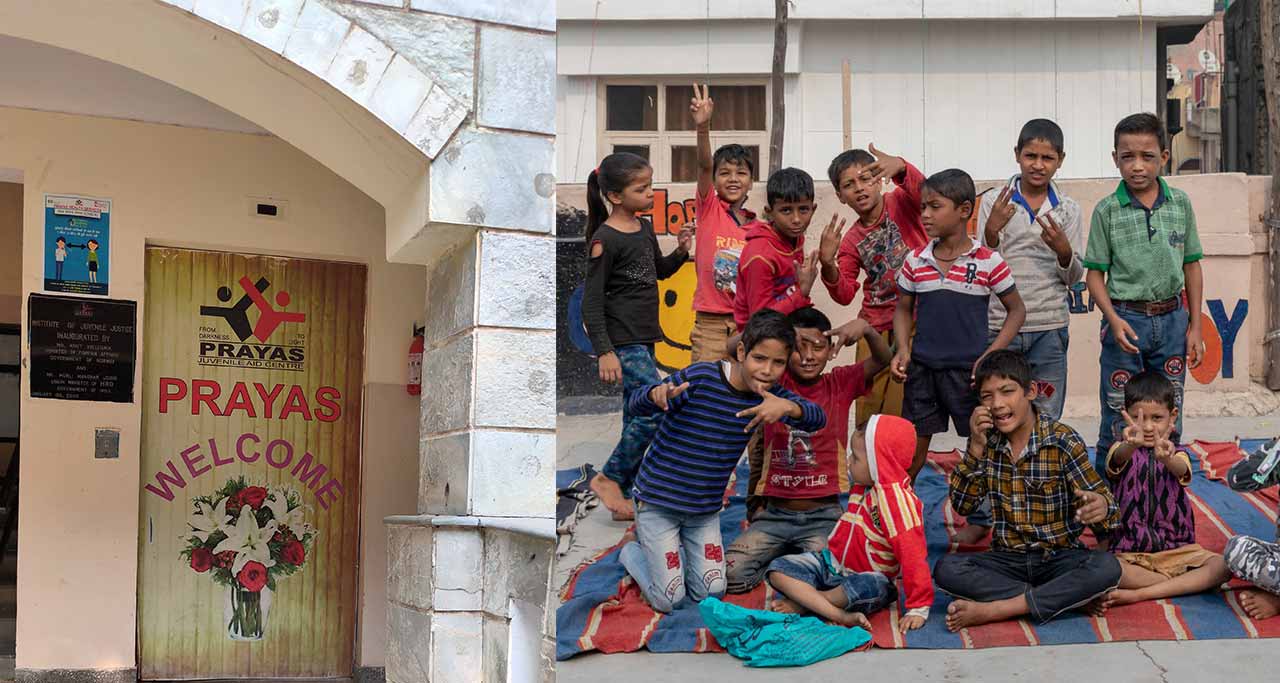 However, there has been an amendment in the act for heinous and serious crimes, i.e., if a child commits a crime that is heinous and carries a punishment of more than seven years, the child can be tried as an adult. Now, the issue arises that if you have these different types of age brackets to follow, ultimately, it's a matter of the legal culpability or firmity of the child. A child up to 18 years does not have many competencies and rights, such as the child cannot drive, sue in a court of law, marry or vote, underlining the fact that adulthood and childhood must be clearly demarcated.
'India is ranked 131 in the UNDP's Human Development Index 2020 and 101 in the Global Hunger Index, showing embarrassing human development indicators, contrary to its strong GDP ranking by the IMF.'
'Lacuna lies in lax law implementation'
The biggest hurdle we face while tackling social issues such as child abuse, women's safety and poverty alleviation in India is the lack of implementation of laws. An example is the law on trafficking. In India, where millions of children are trafficked daily, the number of cases reported annually is hardly 2,000. The gap is due to lack of implementation of the forward-looking laws we have. The same is the case with other acts like the Domestic Violence Act, Juvenile Justice Act, Child Labour Act and Prohibition of Child Marriage Act, all of which are begging for implementation.
The first reason for this inaction is that social legislation is not a priority for law enforcement agencies. The agencies are more active in implementing the laws that are forced on them. Cases of child labour or trafficking are optional for them. One has to pressure them to register an FIR or to take up the case. This reluctance of law enforcement officers to register cases of social legislation is a big barrier, the start of the problem. The second roadblock is societal pressure. Since most child abuse is committed by the family or well-known friends, neighbours, etc., the cases are not reported and so, not dealt with.
Another big problem is the absence of coordination among various sections, especially the government departments and multiple agencies that are unable to put their minds and actions together. To serve children and accomplish internationally accepted objectives such as the Sustainable Development Goals (SDGs), all the departments, ministries and activities must converge. We must be hands-on with the children. To me, services are the real changemakers. We must decide whom to serve, how to serve, and what kind of mechanisms, schemes and programmes we must employ to serve children directly.
'The first reason for police inaction is that social legislation is not a priority, rather a pressure. The agencies are more active in implementing the laws that are forced on them. Cases of child labour or trafficking are optional for them. One has to pressure them to register an FIR or to take up the case.'
'Dire need for police reforms in India'
It is important to understand the limitations of India's police. A by-product of the 1857 War of Independence, the force is run under the Indian Police Act, 1861 – a totally archaic, outdated and colonial law. On the one hand, we have this vintage act, and on the other, we have a wonderful, forward-looking, modern, dream document called the Constitution of India. The Constitution, which has generated and tested most past laws and new laws, social legislation concerning women, children, poverty alleviation and other crucial areas, is far ahead of the times. This big gap drives the dire need for police reforms.
'Strong GDP, but human development indicators falling'
While I am pleased with the way the SDGs are being pursued in India currently, with the prime minister and NITI Aayog following the objectives with seriousness, not much is happening in my opinion, as our emphasis is more on the GDP. We are a GDP-driven economy that is at number five or six and are described in billions and trillions of dollars. It is important that when we talk about GDP, we also consider the country's human development indicators which are falling terribly. India is ranked 131 among 189 countries in the Human Development Index 2020 by the United Nations Development Programme – down from rank 129 in 2019 – and 101 in the 2021 Global Hunger Index among 116 countries – down from 94 among 107 countries – by the European NGOs, Concern Worldwide and Welthungerhilfe. These human development indicators must be translated into reality. The entire system should work towards serving the people who deserve our services – women, children, disabled, elderly, poor, deprived, homeless…ultimately, the benefits of a healthy GDP should trickle down to these people.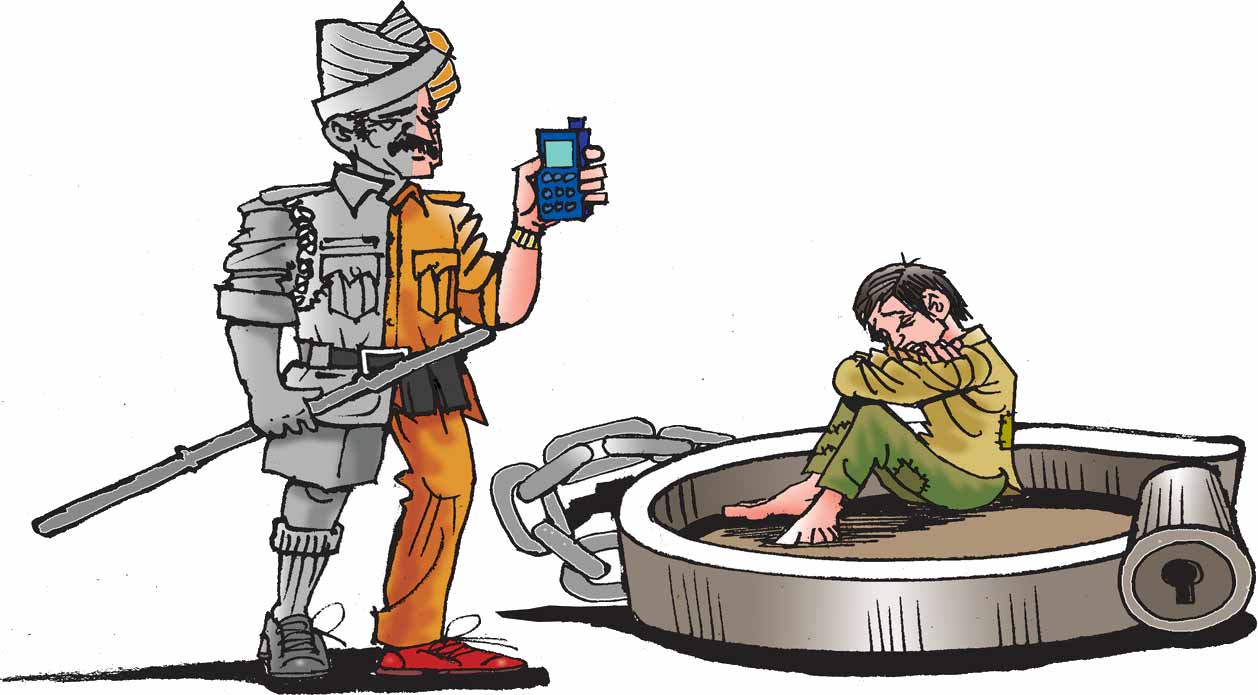 'Bring social welfare into government mainstream'
Prayas works across 10 states and areas relating to child protection, juvenile justice, human trafficking, child labour, skill development, livelihood and health. We have about 600 full-time workers and nearly 40,000 beneficiaries. This appears big but is nothing compared to what is needed in a country like India. In terms of challenges, we face a huge trust deficit, at the district level, within the states, and at the national level too, which makes issues of social welfare and development secondary. The Indian government is still more about law, order, crime and policing, whereas the need of the hour is that the social welfare areas should be incorporated into mainstream functioning.
'In India, there are 20 million children who need full-time residential care. There are nearly 7,000 homes and shelters run by the government and voluntary organisations for children. The total space available at these centres is just about 2.65 lakhs – barely enough for 1 percent of the children in need.'
Once we gain trust, understanding and coordination, we can utilise the new platforms available to us, like the dashboards in the public domain. However, these dashboards must become platforms for partnerships with the government, NGOs and corporates, where we can identify the problems, the target groups and ways to reach them, and create resources to serve them. In the case of child welfare, our major problem is the gap between how the government sees the children in crisis and how we see them. For example, the issue of child labour, which the government in 2011 believed to be involving nearly 10 million or 1 crore children. Now, it suggests the figure is 40 lakh to 45 lakh. According to us, the number is 20 million or 30 million, so the success of the entire process of putting up a dashboard or portal depends on overcoming this big gap (of understanding) first.
The change will come. We have dedicated schemes that we are trying to enforce. The situation is becoming better. The amount spent on these schemes is also much higher than earlier. The number of homes and shelters being run by governments and voluntary organisations has increased. The work is going on, not at the rate or speed we would like, but surely the situation is set to change in coming years. The CSO Committee of NITI Aayog will make a difference. It has already done good work during Covid-19; however, the government is always apprehensive about the work of
volunteer organisations.
­-As told to Jyoti Verma/Tatsat Chronicle