Seventy-five years ago, when India made its tryst with destiny, there were very few certainties about what the future held for a country that was emerging as a free nation amidst the ruins of World War II. In this first flush of independence, the presence of some of the most iconic Italian brands such as the Fiat car, the Vespa and Lambretta scooters, and the Marconi radio, to name a few, in the lives of many Indians held the promise of economic progress. Since then, the economic and cultural ties between India and Italy have continued to deepen.
In this context, the Indo-Italian Chamber of Commerce and Industry (IICCI) has played a pivotal role in widening the canvas of shared common interests in areas such as engineering, infrastructure development, healthcare, energy, auto mobile engineering, fashion and lifestyle, and services, among others, for more than 50 years.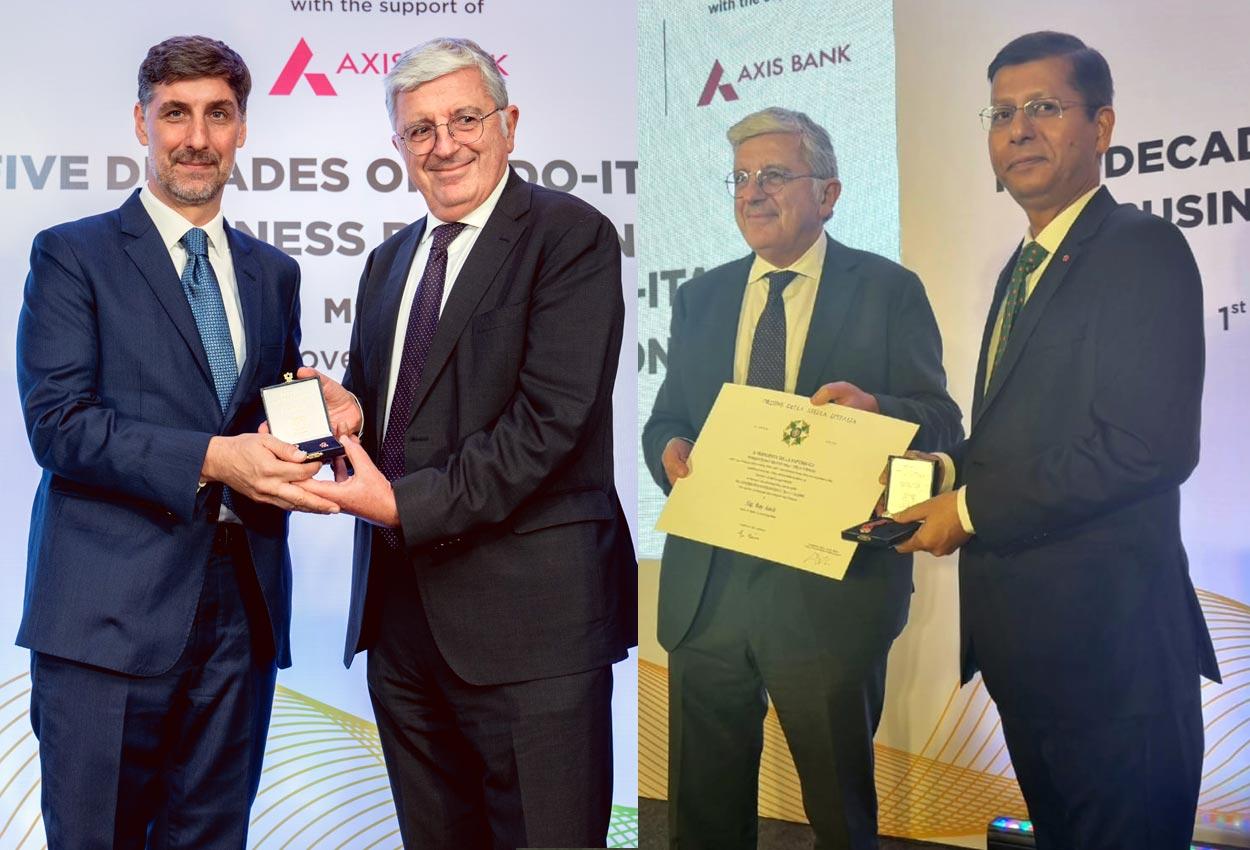 Some of the themes that emerged at the Italy in India Business Conclave, held in Mumbai on November 1, dwelled upon harnessing the emerging business opportunities and ways to strengthen the existing linkages between Indian and Italian companies.
"India wants to become a centre of global manufacturing, which means exchanging technology, attracting investments, and generally becoming more open to the presence of international partners. And in Europe, Italy is the second largest manufacturing economy after Germany. So, Italy can play an important role in promoting investments from Europe to India. To become a global player in manufacturing, India needs a more integrated supply chain, especially for small and medium-sized enterprises, where Italy can play an important role," said Vincenzo De Luca, ambassador of Italy to India.
Despite the global economic contraction due to the Covid-19 pandemic, Indo-Italian trade has been trending upwards since 2019, growing at an average rate of a shade over 20% and is projected at $14.79 billion by 2023. Economic data indicates that 2021-22 was a watershed year in bilateral relations as two-way trade zoomed by 54% with Indian exports to Italy increasing by a massive 74%, while Italian exports to India witnessed an equally impressive growth of 30.7%. It's expected that this trend will continue in financial year 2022-23, with a projected growth of over 12%.
This growth in Indo-Italian trade has been driven by factors such as Italian companies re-engineering their supply chains, higher commodity prices and increase in trade of semi-finished and finished goods. "I have seen increased presence of Indian companies in Italian exhibitions after they resumed post Covid-19," said De Luca, indicating deepening linkages between Indian and Italian businesses.
The key takeaway from the one day conclave that saw the participation of 60 top-level managers of Indian and Italian companies was that engineering, infrastructure, energy and food processing will emerge as future growth drivers of Indo-Italian trade and commerce. Given that both Europe and India are remapping their energy matrix, it's one of the key areas that has game-changing potential for Indo-Italian business cooperation. "Energy is one area in which I see a lot of potential for cooperation between Indian and Italian companies, especially in the area of renewables. Italy is one of the world leaders in renewable energy technology," Sandy Khera, country manager and CEO, Enel Green Power India, told Tatsat Chronicle.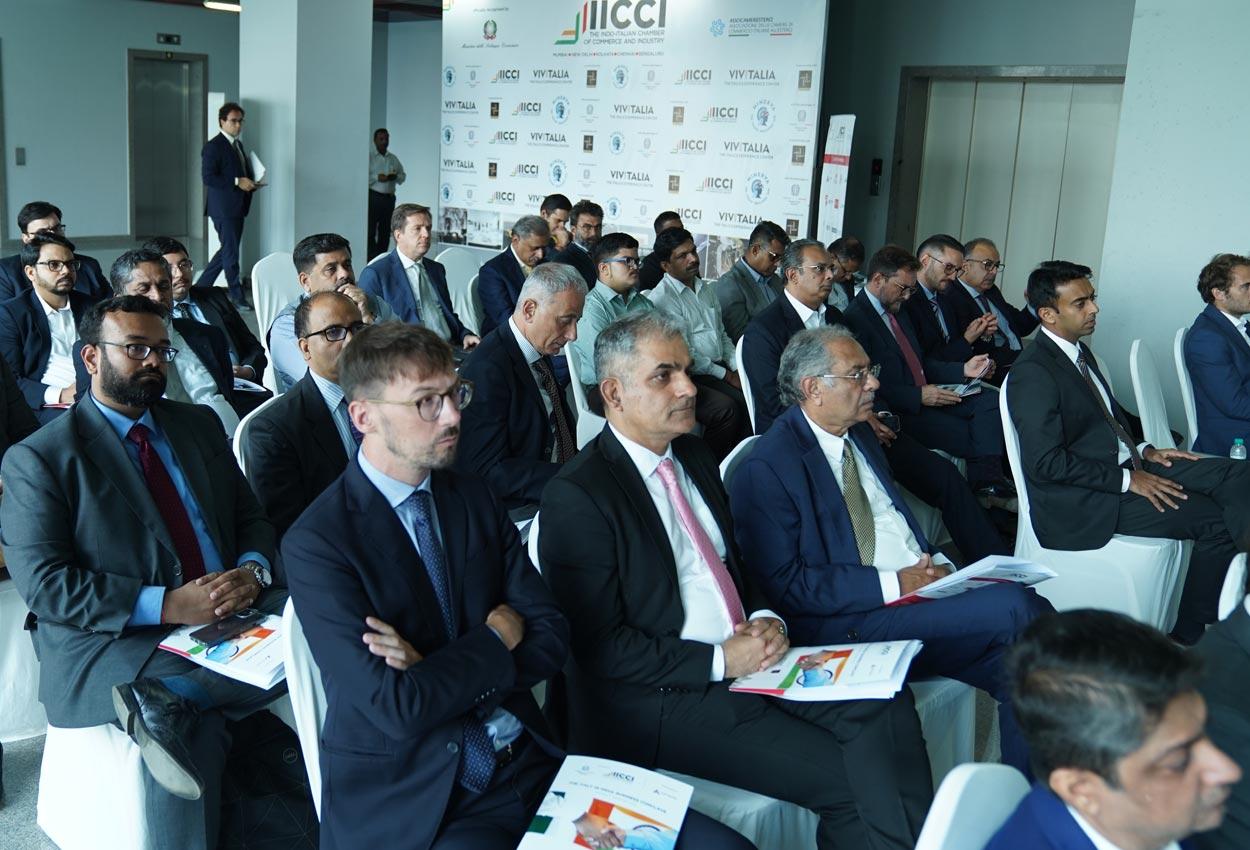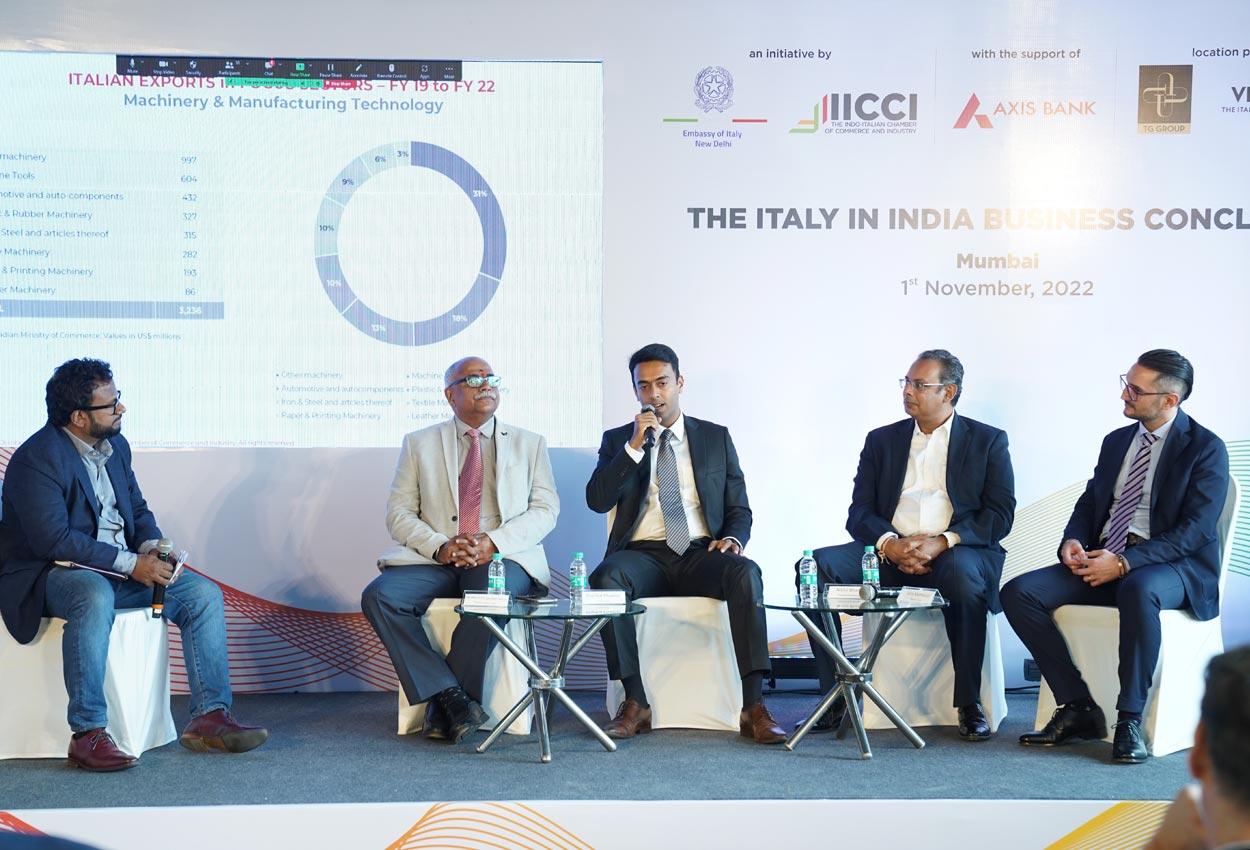 Indo-Italian trade has been trending upwards since 2019, growing at an average rate of a shade over 20% and is projected at $14.79 billion by 2023
Amit Roy, president, IICCI, believes that the interlinked sectors of sustainability and energy transition towards renewables are two areas where Italy has a head start for providing technology solutions to India for achieving its Sustainable Development Goals.
"Sustainability and climate change are no longer a fad. They have become a way of life and companies have to get themselves right on the ESG (Environmental, Social and Governance) parameters. It has become a foundational pillar of companies. In this area, Indian companies might not be as mature as their European counterparts, but they are catching up with the rest of the world and this is where Italy has a lot to offer," said Roy. "We have energy companies like Enel, Snam, Tecnimont and a host of others who are global leaders not just in renewable energy but also in allied areas and can offer a lot to their Indian counterparts in terms of technology."
The growth in Indo-Italian trade has been driven by factors such as Italian companies re-engineering their supply chains, higher commodity prices and increase in trade of semi-finished and finished goods
One of the concerns voiced by the Indian business community at the conclave was over the difficulty in obtaining long-term Schengen business visas. Though it's a problem with almost all European countries, especially in the post-Covid-19 period due to the pent-up demand for visas that accumulated over a period of two years, Italian Consul General Alessandro De Masi highlighted the efforts of the Italian Embassy in streamlining the process to ease business travel. "The visa issue remains a top priority for us as much as it is for anybody who wishes to travel to Italy for any purpose. We are working very hard with the entire Italian diplomatic staff to finetune the procedures for optimizing's the resources that we have at our disposal," said De Masi. "For the Consulate General in Mumbai the business segment is a priority segment. For example, for participation in some of the important Italian industrial and business fairs for Indian businesses, we have decided to create a fast track for obtaining visas."
Signaling further deepening of relationships between India and Italy, and especially with Maharashtra, which contributes approximately 15% to the country's GDP, Ambassador De Luca proposed to the deputy chief minister of Maharashtra, Devendra Fadnavis, that a sister city relationship be established between Mumbai and Milan. Acknowledging the proposal, Fadnavis said, "It's a win-win situation for Mumbai, which is the financial capital of India, and Milan, which is a European powerhouse for fashion and high-end engineering products and services."