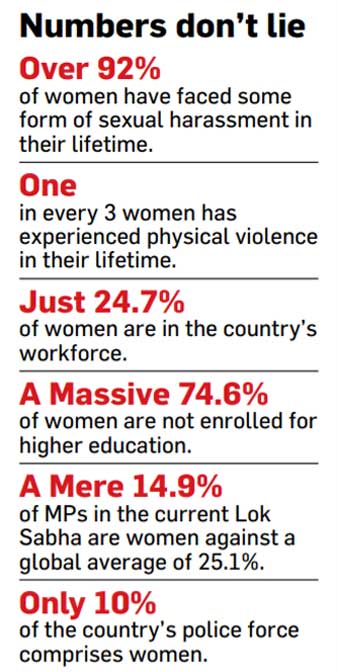 As India celebrates the 75th anniversary of its independence with Prime Minister Narendra Modi launching Azadi Ka Amrit Mahotsav with great fanfare last year, the time is right to evaluate how the freedom to participate in the country's democratic process has percolated in our politics.
Five states (Uttar Pradesh, Punjab, Uttarakhand, Goa and Manipur) are going to the polls in the next few days. What makes 2022 different is that, after being relegated to the fourth spot in Uttar Pradesh (UP) — with the largest number of 403 seats — for a very long time, the Congress seems to be setting the agenda for the other parties at least in one aspect — giving tickets to women candidates. This politically astute move reminds long-time observers of Indian politics of Indira Gandhi, who coined slogans like Garibi Hatao (remove poverty). This time it's Priyanka Gandhi who is setting the agenda of bringing women to the forefront of electoral politics and who has come up with the slogan Ladki Hoon, Lad Sakti Hoon (we are women, we can fight).
In 2019, when Congress General Secretary Priyanka Gandhi took the plunge into politics, she pulled off stunts like the boat yatra and showering petals on those who raised slogans against her at rallies. That did not work out for the party. But of late, she has shown her street-fighting abilities by meeting the victims of caste crimes or police brutality in UP over the past two years against the liking of the Yogi Adityanath government. More recently, she refused to back down when the UP Police tried to prevent her from meeting the families of the victims in the Lakhimpur Kheri hit and run incident.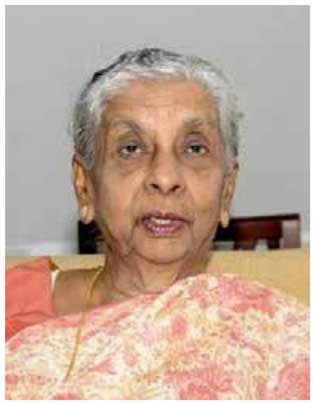 She threatens to upset the established agenda of the caste and religious politics of other parties by launching a women-centric manifesto. On December 8, 2021, she promised 40% tickets to women and 40% reservation in government jobs if her party came to power. Knowing that other parties too might try to follow in the footsteps of the Congress, she cleverly put the ball in their court when she said, "I hope that this is not the first manifesto for women in the country. I hope that other political parties take a leaf out of this…."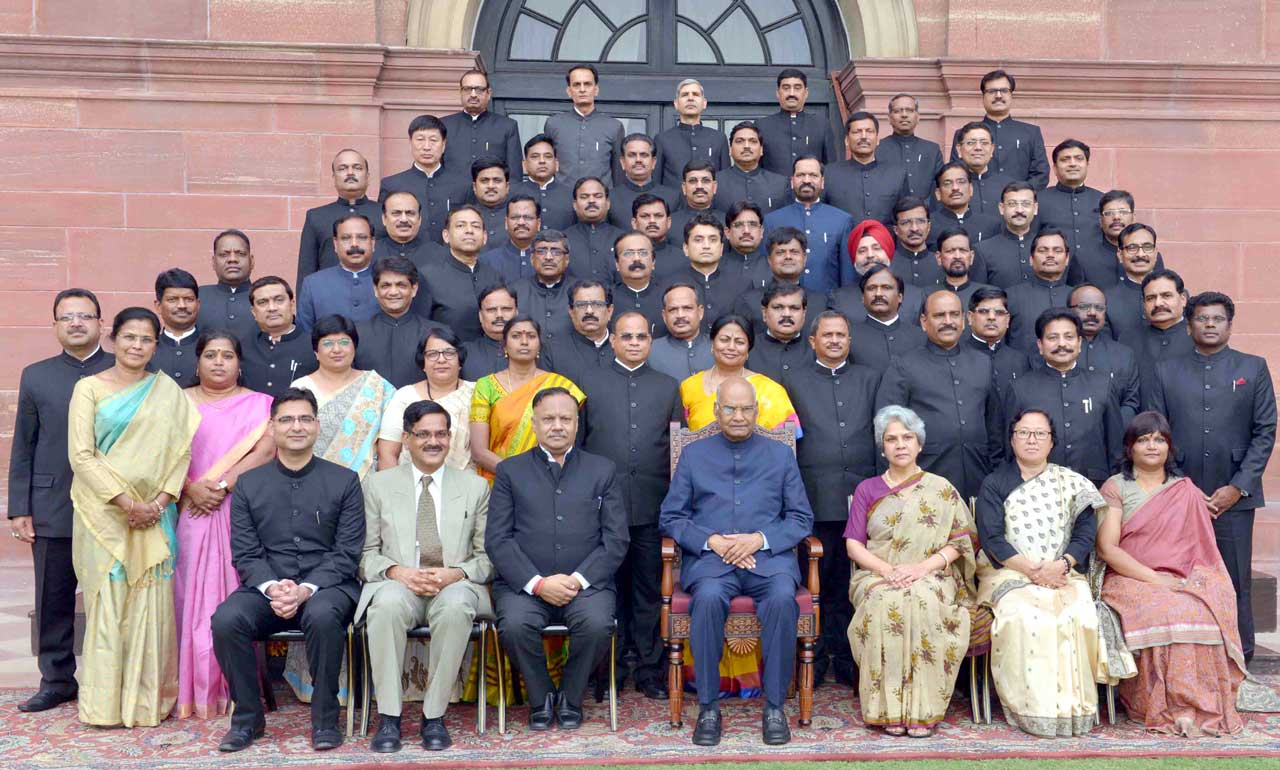 She translated her words into action when the Congress put out its first list of candidates, which had 50 women candidates, including Asha Singh, the mother of the Unnao rape victim, women journalists, and Aanganwadi workers. The Congress also organised several marathons and programmes to engage with women voters under the banner of Ladki Hoon, Lad Sakti Hoon, which started witnessing the participation of a large number of women in various towns. It was called off after a near-stampede in Bareilly and Election Commission guidelines prohibiting large gatherings. In comparison, the Bharatiya Janata Party (BJP) and Samajwadi Party (SP) are relying on the time-tested formula of engineering defection from other parties.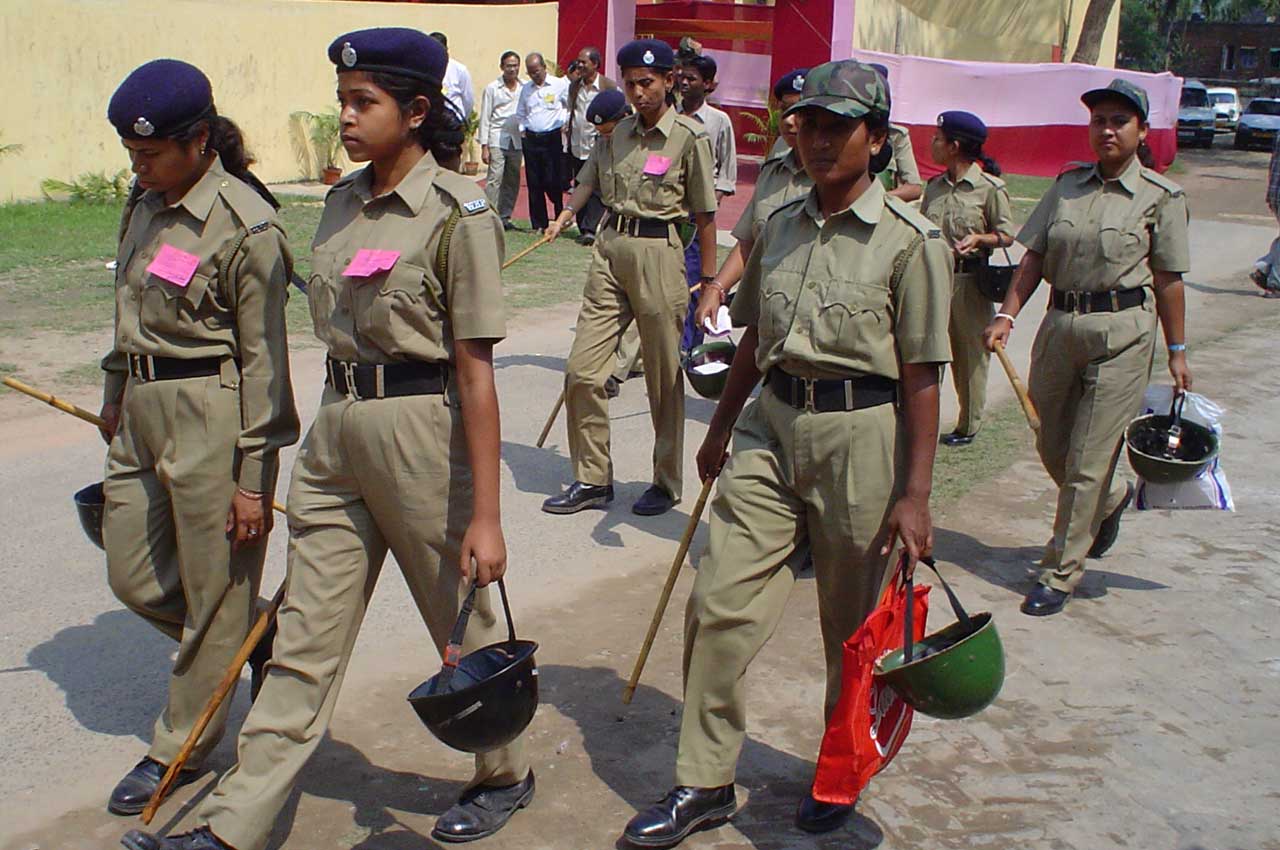 It is unlikely that the Congress will improve its tally significantly from the current seven seats, but Priyanka has let the genie out by putting women candidates in the forefront. The result was instant. Modi held an exclusive rally for women in Varanasi. Priyanka responded by saying that she was happy that this had happened for the first time in these elections.
India ranks 144 out of 187 countries on the list of global lawmakers in this aspect. The state assemblies fare even worse with a mere 8% representation of women
By bringing women to the forefront as participants in the democratic exercise, Priyanka has forced a discourse on their role in politics and other decision-making positions in public life. And the statistics are not flattering. According to data compiled by the Inter-Parliamentary Union, the current Lok Sabha (lower house) has just 14.9% women MPs. This is well below the global average of 25.1%. In the Rajya Sabha (upper house), it's even lower at 12.2%. India ranks 144 out of 187 countries on the list of global lawmakers in this aspect. The state assemblies fare even worse with a mere 8% representation of women. This is certainly not because of lack of merit. In 1966, Indira Gandhi became the second prime minister in the world after Sri Lanka's Sirimavo Bandaranaike. India has had several women chief ministers such as Sucheta Kripalani, Nandini Satpathy, Mayawati, J. Jayalalithaa, Sheila Dikshit, Mamata Banerjee and Sushma Swaraj, to name some.
Under-representation of women is not restricted to politics. According to an analysis by IndiaSpend, in the Indian Administrative Service (IAS), women made up just 13% of all IAS officers from 1951, when the first woman joined the IAS, until 2020. There has been an improvement since 1951 when Anna Rajam Malhotra (nee George) — the first woman to pass the civil services exam — appeared for her interview. The board tried to convince her to join the foreign or central services and she was issued the appointment letter with the condition that "in the event of marriage your service will be terminated," says the report. Further, it highlights the slow pace of change, stating that in 1970, women made up 9% of those entering the IAS which increased to just 31% by 2020 and only 21% of currently serving IAS officers are women. On the qualitative aspect, the IndiaSpend report concludes that "women are more likely than men to be overseeing cultural affairs, education, food, civil supplies and consumer affairs, industry and commerce, health, welfare and women and child development. They are much less likely to be in charge of urban development, law and order, finance, general administration, and energy".

Women's representation in the Indian Police Service (IPS), and the police in the general, is even worse with just 9% in the IPS and a mere 10% in the country's police force. When Maneka Gandhi was the women and child development minister, I asked her at a press conference how many SHOs were jailed for failing to register an FIR in cases of sexual assault as recommended by the Justice Verma Committee set up after the Nirbhaya incident. She promised to ensure 33% women personnel in police stations, but nothing came of it. The United Progressive Alliance (UPA) government too made a similar commitment in 2009, to no avail.
In 2019, a seminar organised by the Commonwealth Human Rights Initiative turned out to be an eye-opener. Senior police officers, including DGPs, from various parts of the country shared their experiences of how women officers are shamed and discouraged by their male counterparts, starting from the training period, when they are forced to share the hostel and have to walk through the corridors to the common toilets in nightdresses at night. One senior officer from Madhya Pradesh, whose office was on the same floor as the Chief Secretary's, revealed that the building didn't even have a women's toilet and she had to walk at least half a kilometre to use one.
The only section of governance that seems to have adequate women's representation are the Panchayati Raj Institutions (PRIs) where the overall national average is 45%. That is because of the 73rd and 74th amendments to the Indian Constitution that made it mandatory for 33% reservation in PRIs across India. Some states have made provisions for 50% reservation for women in PRIs. But a bill seeking 33% reservation in Parliament has been pending for more than 25 years. While grassroots empowerment of women through PRIs is very welcome, these bodies don't have the power to frame laws, which can be done only by Parliament.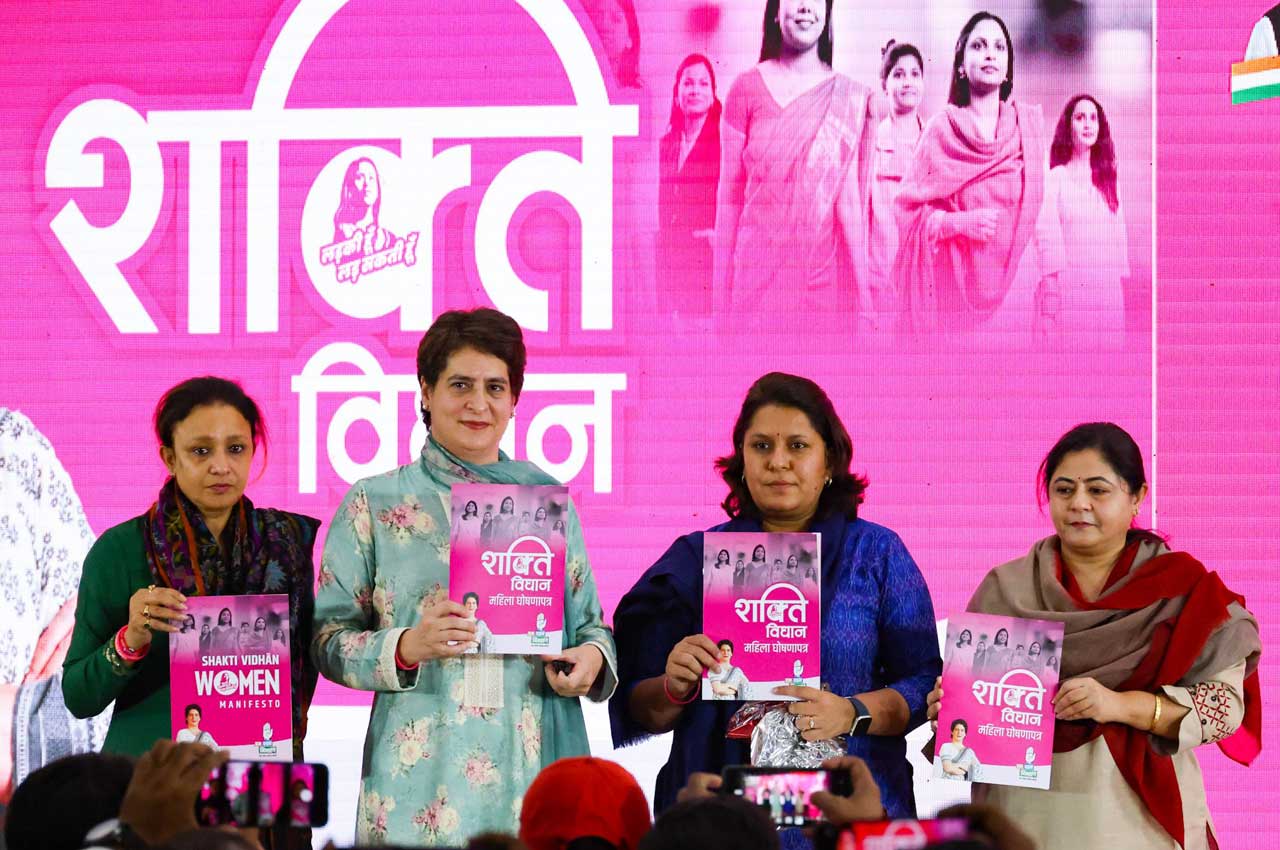 Avadhash Kaushal, head of the Dehradun-based NGO, Rural Litigation Entitlement Kendra (RLEK), that works with panchayats. says women of Uttarakhand, who were given 50% reservation, have been performing well. On the other hand, elected women panchayat leaders in Rajasthan need training to make them understand the importance of their position. Four years ago, a team sent to Rajasthan by a Delhi-based NGO, Prayas, found that the women panchayat leaders were hesitant to speak and came for the meetings accompanied by their husbands and village elders. Even more disturbing was that these women leaders preferred to put the names of their husbands on the inauguration plaques of various projects.
The only section of governance that seems to have adequate women's representation are the Panchayati Raj Institutions (PRIs) where the overall national average is 45%. This is due to 33% reservation
Madhurendra Sinha, a veteran editor of several publications, says, "This is a very good attempt by Priyanka to bring women to the forefront in politics. By giving them tickets she is giving them the confidence and their family members also feel encouraged. This move should bring positive results, if not today, maybe after five years or even later." Amod Kanth, former DGP of Mizoram and Goa and general secretary of Prayas Juvenile Aid Centre, says, "There is general bias against women in all walks of society, not only policing. It's a part of our male chauvinistic make-up, which tells us that women won't be able to compete with men, which I don't agree with. For instance, in politics, almost every political party announces a one-third quota for women, but they don't allow the Women's Reservation Bill to be passed in Parliament."
But he sees a silver lining. "From my experience in the social sector, in over 34 years, I have found that women are better than men as far as performance, passion, and commitment are concerned. Two of the three directors in our NGO are women, where they are in decision-making positions and working in the social sector is not easy. Working on the ground, as we have, during the pandemic with such paltry compensation is as tough as, if not more than, policing."
Another positive change is that outside the government sector, women are making their mark. In engineering studies, women make up 33% of students — a stream that was male-dominated until a few years ago. Similarly, in management studies, girl students make up a significant chunk.
Gender equality is Goal 5 of the 17 Sustainable Development Goals (SDGs). A United Nations report highlights the areas in which India has its work cut out. And the numbers don't look good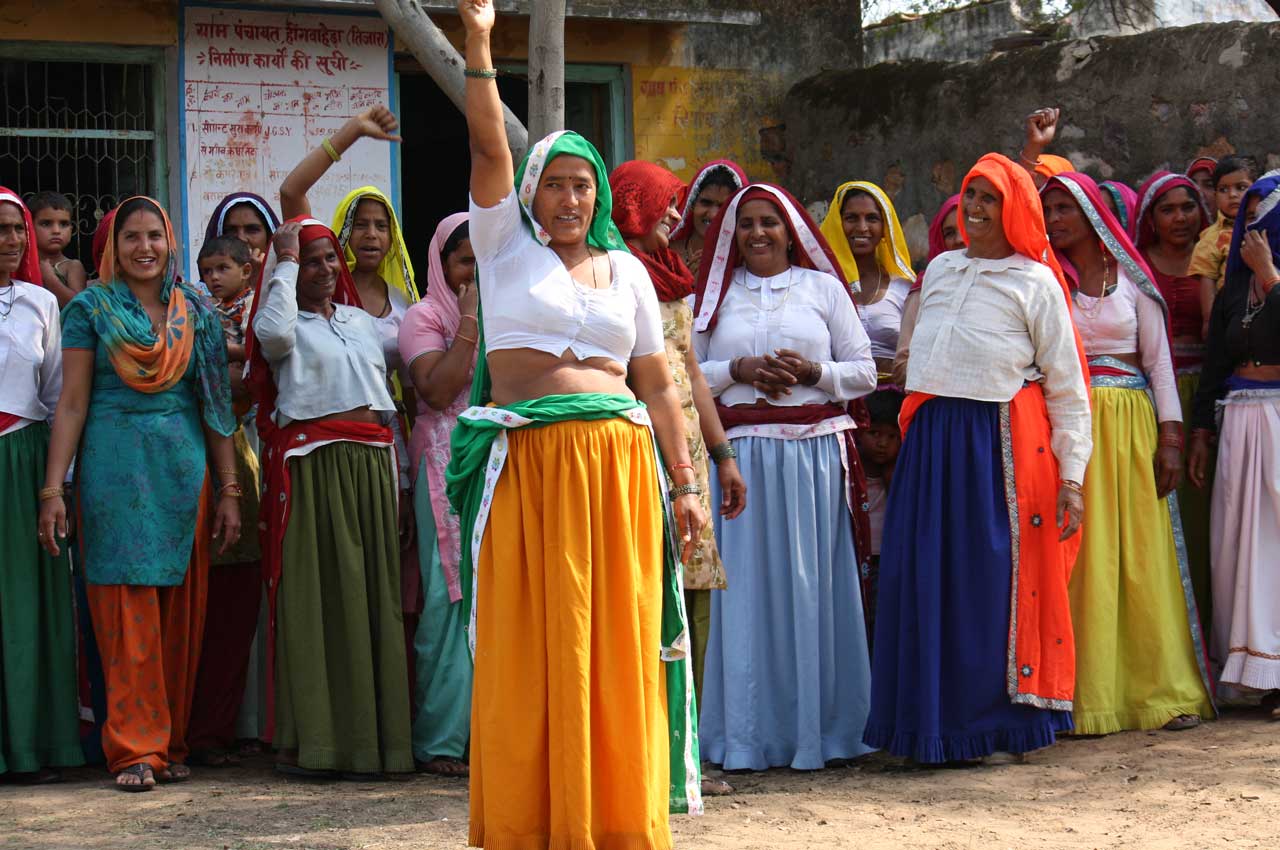 The 2021 batches show that 42% are enrolled in IIM Indore, 37% in IIM Bangalore, 31% in IIM Calcutta, 30% in IIM Kozikhode, and 24% in IIM Ahmedabad. Overall, this year's intake comprises 33.5% across all IIMs.
Gender equality is Goal 5 of the 17 Sustainable Development Goals (SDGs). A United Nations report highlights the areas in which India has its work cut out. It points out that a staggering 92% of women have faced some form of sexual harassment in public spaces and one in three women have faced physical violence in their lifetime. Women comprise 48.5% of the population but only 27.4% are in the country's workforce, while 64.46% women are literate compared to male literacy of 82.14% because 74.6% women are not enrolled for higher education. India, as a signatory to the SDGs, needs to translate good intention into concrete action on the ground rather than just launching glitzy, high-decibel campaigns to ensure gender equality and better representation of women in public spaces.